Blog
Na czarnym i czerwonym winylu wydane zostało jedno z klasycznych wydawnictw zarówno jeśli chodzi o dyskografię Defektu Muzgó jaki i punkowy dorobek krajowej sceny."Wszyscy jedziemy" to praktycznie pierwszy album w dyskografii zespołu zawierający koncertowy materiał zarejestrowany w trakcie występu w klubie "RURA" we Wrocławiu w 1991 roku.
Płyta pierwotnie wydana została na kasecie przez firmy Yumi Records oraz Silverton, następnie na CD, a w 2007 roku kompaktowe wznowienie znalazło się w katalogu wrocławskiej firmy Lou & Rocked Boys.
I właśnie ostatnio za sprawą Lou & Rocked Boys fani zespołu otrzymali możliwość zaopatrzenia się w ten klasyczny krążek w wersji winylowej wydanej na czarnym i czerwonym (limit) winylu. Do limitowanej wersji płyty dołączona jest płyta CD.
Przeczytaj więcej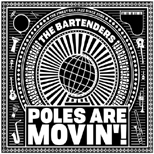 Warszawska ska-orkiestra The Bartenders swój debiut płytowy odnotowała w 2013 roku za sprawą albumu "Szumna Sessions"wydanego przez firmę Fonografika. Album zawierał trzynaście utworów osadzonych w jamajskiej stylistyce: od instrumentalnych ska-jazzowych kompozycji, przez melodyjne piosenki w klimacie ska/rocksteady, po kompozycje inspirowane wczesnym reggae; które wokalnie wspomogli m.in.: Dr. Ring Ding, Earl Jacob, Mamadou Diouf, Duże Pe czy Kuba Wirus.
Po trzech latach od debiutu nowy album zespołu o tytule "Poles Are Movin'!" trafia w ręce fanów za sprawą firmy Zima.
Tym razem na płycie znalazło się 12 kompozycji prezentując materiał bardziej spójny stylistycznie niż miało to miejsce na debiucie. Ska-Jazz jest tym co muzycy lubią i czują najlepiej zatem stają na wyżynach swego muzycznego kunsztu by dostarczyć publiczności najlepszy repertuar na jaki ich stać. Rozbudowana sekcja dęta, polskie i angielskie teksty, rytm, puls, energia i radość grania to wszystko znajdujemy na "Poles Are Movin'!"
Przeczytaj więcej
Niemal równo 2 lata po swoim debiucie zespół Cztery Kilo Obywatela przypomina się fanom drugim albumem zatytułowanym "To nieprawda".
W swoich ska-punkowych podróżach na nowej płycie zespół zapędził się także w nieco inne rejony przez co jego stylistyka stała się może nieco mniej oczywista ale nadal poraża żywiołowością i energią z którymi doskonale współgrają często ironiczne i podane z przymrużeniem oka teksty odnoszące się naszej rzeczywistości, doskonale tłumaczące nazwę zespołu w oczywisty i zamierzony sposób nawiązującej do jednego ze sztandarowych dialogów kultowej polskiej komedii "Miś".
Przeczytaj więcej