Blog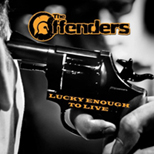 Najnowsze studyjne albumy kanadyjskiej formacji BEATDOWN i włoskiej grupy THE OFFENDERS, na stałe osiadłej w Berlinie, to jedne z nowosći reprezentujących nowy w naszej ofercie katalog wytwórni Destiny Records.
Zarówno Beatdown jak i The Offenders najbardziej ucieszą fanów ska choć w obu przypadkach trudno mówić o tym aby wykonawcy poprzestali w swoich dokonaniach jedynie na jamajskich rytmach. Zarówno Kanadyjczycy jak i Włosi wymykaja się sztywnym klasyfikacjom dzieki muzyce, która na bazie wspomnianych brzmień z doskonałym skutkiem korzysta z wpływów innych gatunków. Znajdziemy tu posmak punk rocka równie wyrazisty jak nawiązania do Two tone Ska, wpływy rock'n'rolla równie czytelne jak brzmienie ery Mods czy wreszcie soulowy rytm....
Przeczytaj więcej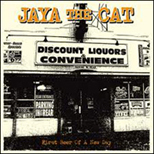 Biorąc pod uwagę to jak poprzednio dwukrotnie płyty JTC "przeleciały" przez nasz sklep warto chyba pochylić sie nad wszystkimi pozycjami tej grupy zwlaszcza, że cześć z nich to ostatnie egzemplarze "wygospodarowane" przez wydawce specjelnie dla nas...
Winylowa reedycja klasycznego albumu zespołu Jaya The Cat jest ponownie dostępna w sklepie jimmyjazz.pl, a na nim mieszanka punk rockowej energii, szorstkiego ska i wibracji reggae, z silną domieszką "procentów". Jeśli coś Ci mówi nazwa Sublime, to koniecznie musisz zainteresować się JTC!!!
Album "First Beer Of A New Day" miał swoją premierę 10 lat temu na kompakcie. W okrągłą rocznicę wydania płyty niemiecki label spod znaku DIY: Ring Of Fire Records wypuścił reedycję na czarnym, 180 gramowym winylu.
Tym razem krążek jest dostępny w naszym sklepie także  w formacie CD, a na dokładkę proponujemy wam na winylu najnowszy album Jaya The Cat zatytułowany "The New International Sound Of Hedonism"...
Przeczytaj więcej
Rok 2013 to 30-lecie zespołu Izrael, a jednocześnie okazja aby przypomniec występ uważany za jeden z najlepszych koncertów Izraela w jego całej historii. Koncert odbył się 2 sierpnia 1984 roku z festiwalu w Jarocinie, a obecnie jego zapis pojawi się na winylowym wydawnictwie w katalogu wytworni Manufaktura Legenda.
"To była najłagodniejsza i najwspanialsza muzyka, jaką można było zagrać na tej scenie" powiedział po zakończeniu wspomnianego występu Piotr Nagłowski, konferansjer festiwalu. Teraz można go posłuchać prawie w całości. Prawie, bo utwór "Pozytywna Siła" nie został zarejestrowany magnetofonem szpulowym podłączonym do konsolety dźwiękowej...
Przeczytaj więcej