WŁOCHATY i APTEKA na nowych płytach...
2010-07-22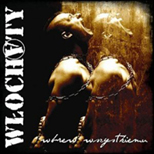 Wśród nielicznych w okresie wakacyjnym premier płytowych warto odnotować dwa tytuły wykonawców, których nowe krążki zawsze elektryzują fanów.

Nowa płyta APTEKI pt. "Tylko dla.." wydana przez firmę Fonografika powinnan zainteresować zwolenników garażowo-noisowego brzmienia inspirowanego wpływami punkowymi, z czego Apteka znana jest od zawsze. Charakterystyczny gitarowy sound, niepowtarzalny wokal Kodyma i zaskakujące, specyficzne teksty to wizytówka grupy także na tym wydawnictwie... Nic dodać nic ująć.
Apteka jaka jest wie każdy, a jak nie wie to pora to zmienić odwiedzając nasz sklep, gdzie zamówić można także starsze dokonania zespołu.

W oczekiwaniu na nowy album grupa WŁOCHATY dostarczyła obserwatorom swoich poczynań sporo atrakcji o charakterze pozamuzycznym jednak nadszedł także czas na ujawnienie kolejnych dokonań artystycznych, które zrealizowane zostały w częściowo nowym składzie.
Krążek o tytule "Wbrew wszystkiemu" wydany przez Pasażera przynosi 16 nowych kompozycji w klimacie znanym od lat.
Włochaty "Wbrew wszystkiemu" konsekwentnie łaczy Hc/punk z wypracowaniami na tematy egzystencjalne nękające muzyków, którym współczujemy w cierpieniu i niniejszym podtrzymujemy na duchu.
Fani grupy dostają zatem tradycyjnie to co lubia najbardziej więc polecamy im wizytę w naszym sklepie gdzie odłuchać można kilka fragmentów z płyty.

Zamów:
CD APTEKA ------> "Tylko dla..."
CD WŁOCHATY --> "Wbrew wszystkiemu"