URAN - Startujemy z powakacyjnymi premierami.
2012-09-05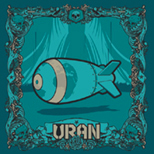 Wprawdzie okres wakacji nie był dla nas czasem totalnej bezczynności bo całkiem niedawno katalog Jimmy Jazz Records powiększył się o debiutanckie wydawnictwo ska-punkowej formacji Joke Ferajna, zadbaliśmy także o to aby w naszej ofercie pojawiło się sporo nowych tutułów zagranicznych oraz kilka nowych wzorów koszulek, jednak prawdą jest, że wszytsko co w tym roku u nas najciekawsze zatrzymaliśmy na ostatnią część roku.

O kolejnych pozycjach, które już szykujemy do wydania dowiecie się wkrótce, a póki co startujemy z powakacyjnymi premierami....

Scena niezależna nie rozpieszcza ostatnio swoich zwolenników jeśli chodzi o wydawnictwa punkowe, zatem z pewnością zainteresowani punk rockiem mają okazję nadrobić zaległości.
Najnowszym wydawnictwem Jimmy Jazz Records jest album białostockiej grupy URAN, która ma wprawdzie za sobą spory okres aktywności jednak dopiero teraz światło dzienne ujrzał jej debiutancki, oficjalnie wydany krążek.

Uran zawiązał się w roku 2000 i od momentu powstania regularnie pojawia się na ważnych koncertach lokalnych, nie stroniąc od wizyt w klubach innych miast. Zmiany składu, jakie były udziałem grupy, nie wpłynęły na jej aktywność sceniczną. Zespół ma za sobą koncerty u boku tak istotnych przedstawicieli krajowej sceny punk jak KSU, The Analogs, Bulbulators, LD50, Złodzieje Rowerów, Uliczny Opryszek, Zbeer, a także argentyńskich Argies czy litewskich Toro Brawo, z którymi zagrał kilka koncertów na Litwie. W roku 2011 Uran stanął także na scenie Festiwalu Rock Na Bagnie.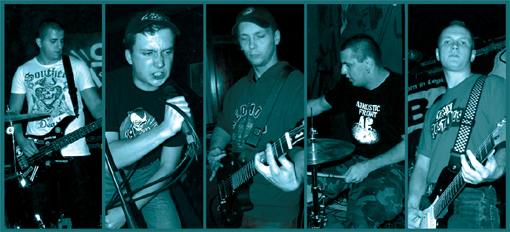 Od momentu powstania grupa zrealizowała kilka sesji nagraniowych, które zaowocowały wydawnictwami wydanymi samodzielnie przez zespół w niewielkich nakładach. Jedna z takich sesji nigdy nie została opublikowana i to ona właśnie stanowi główną zawartość debiutanckiego krążka zatytułowanego po prostu "Uran". Dopełnieniem tego materiału jest kilka utworów powstałych podczas innej wizyty zespołu w studio. Łącznie na debiutancki krążek URANU składa się 13, melodyjnych i ostrych, punkowych utworów (wśród nich cover Ramzes & The Hooligans), które pokazują Kapelę w dynamicznej, muzycznej odsłonie, uzupełnionej przez charakterystyczne dla punkowej konwencji, dosadne i realistyczne teksty.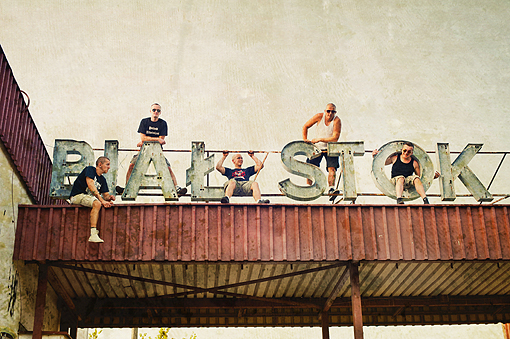 Płyta Uranu jest juz dostepna w naszym sklepie. Na karcie produktu do odsłuchania sample kilku utworów.

Zamów ----> CD URAN - Uran