The KOLT i TRIBUTE To PARTIA jeszcze w Listopadzie.
2005-11-04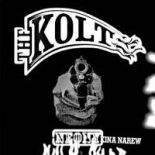 Jeszcze w listopadzie pojawią się zapowiadane przez nas wcześniej albumy "Trubute To Partia" (z wersjami piosenek legendarnej Partii nagranymi przez wiele aktualnie działających grup o różnej stylistyce) oraz debiutancki krążek pułtuskiej formacji THE KOLT składającej się z byłych muzyków takich grup jak Komety, Robotix i Skarpeta.

Obie pozycje zapowiadane juz były także za sprawą nagrań, które znalazły się na drugiej części składanki "Prowadź mnie ulico" gdzie pojawił sie utwór "Reve" z repertuaru Partii nagrany przez NOWY ŚWIAT, oraz demo wersja kompozycji "Ordynarny Twist" z repertuaru THE KOLT. Cover Partii znalazł się także na wydanej niedawno płycie HEADHUNTERS pt."Łowcy" gdzie znajdujemy wersję "Chciałbym umrzeć jak James Dean".

Wkrótce kolejne nagrania promo w postaci MP3 dostępne będą w dziale EXTRASY.
Obie płyty powinny trafić do sprzedaży w końcu listopada i będą ostatnimi tegorocznymi premierami z JIMMY JAZZ RECORDS.
Patrz także:
---> Tribute To Partia - tracklista
---> CD "Prowadź mnie ulico vol.2"
---> CD HEADHUNTERS "Łowcy"
---> THE KOLT - Garażowy Rock'n'roll
---> www.tributetopartia.com
---> www.partia.waw.pl