TRIBUTE TO BLONDIE na płycie z Trash 2001 Records.
2005-10-29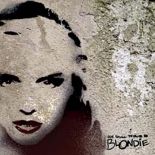 Niemiecka wytwórnia TRASH 2001 Records wydała właśnie album pt. "Tribute To Blondie" zawierający wersje utworów legendarnej amerykańskiej formacji, której wizytówką od lat jest postacć Debbie Harry. Na krążku znalazły się doskonale znane fanom BLONDIE utwory z wczesnego - najlepszego - okresu działalności grupy, a także 2 kompozycje z ostatnich albumów (swoją drogą, jedyne nawiązujące do okresu świetności zespołu), "Maria" i "Nothing Is Real But The Girl". Płyta wydana została w wersji digi-pak w limitowanym nakładzie 1000 kopii.
Swoje wersje utworów Blondie przedstawili na niej wykonawcy z kręgu muzyki punk, ska i psychobilly. Poniżej tracklista z nazwami wykonawców i tytułami utworów zamieszczonych na krażku.
1. SHARK SOUP -> Denis
2. SILENT MEOW -> Standing in My Way
3. GENEPOOL -> War Child
4. ROTTEN APPLES -> Picture This
5. DIE TORNADOS -> Heart Of Glass
6. THEE FLANDERS -> Maria
7. THE POPZILLAS -> Hanging On The Telephone
8. STIFF-O-MATIC-FINGERDOGS -> Just Go Away
9. SKEPTIC ELEPTIC -> Atomic
10. WET YOUR WHISTLE -> Suzy and Jeffrey
11. CUT MY SKIN -> Call Me
12. THE PEERS -> X Offender
13. THE GUV´NORS -> One Way Or Another
14. VIRAGE DANGEREUX -> Sunday Girl
15. SILENT MEOW -> Nothing Is Real But The Girl
16. BLONDIED -> Rapture
17. K-MOB -> Dreaming
18. RAGAZZA -> Fade Away And Radiate
Pośród ostatnich nowości wytwórni znalazła się takze winylowa wersja albumu szwedzkiej grupy THE NEGATIVES "No Truth - No Justice".
Więcej o płycie i wytwórni na stronie TRASH 2001 Records