Ska smooth jazz, rock steady i reggae w najlepszym wydaniu! Nowa płyta The Oldians "Out Of The Blue" CD i LP.
2016-02-17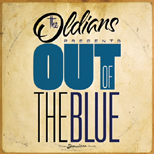 Z ogromna przyjemnością informujemy, że Jimmy Jazz Records jest wydawcą kolejnej, piątej płyty w dyskografii katalońskiej formacji The Oldians. To efekt bardzo udanej współpracy przy ich poprzednim albumie "Downtown Rock"(2013). Nowy krążek zatytułowany "Out Of The Blue" to kontynuacja ich dotychczasowych dokonań, które sami określają jak ska smooth jazz. Bo rzeczywiście brzmienie The Oldians przypomina klasyków jazzu, w wersji normalnej oraz smooth. Jego siłą i zdecydowanym atutem jest gitara założyciela grupy Javiera Garcii aka Sir J. Od czasu poprzedniego wydawnictwa doszło do kilku zmian w zespole, a jedną z nich jest pojawienie się nowej wokalistki Sophie Wells, której miękki, ujmujący wokal z pewnością zaczaruje fanów nastrojowego ska-jazzowego repertuaru grupy.  
Słuchając The Oldians, zwłaszcza w instrumentalnych kawałkach, nie sposób oprzeć się skojarzeniom z dziedzictwem, jamajskiego mistrza, Ernesta Ranglina!
Wielkim atutem zespołu jest to, że ich muzyka dociera nie tylko do fanów ska jazzu i pochodnych, ale także do słuchaczy spoza tego kręgu. Powodują to głównie jej nastrojowość i perfekcja wykonania.


Na albumie "Out Of The Blue" znajduje się 16 utworów. To najdłuższa płyta w ich twórczości i dlatego hiszpański wydawca ich płyt Liquidator Music zdecydował się na podwójny LP. Dokładnie ten sam materiał zmieścił się na jednej płycie CD, której wydawcą w Europie jest Jimmy Jazz Records. Krążek pojawi sie także w Japonii wydany przez wytwórnię P-Vine Records.


Premiera albumu w wersji winylowej 17 lutego 2016 (Liquidator Music), a w wersji CD 19 lutego w sklepie Jimmy Jazz Records.


Nowa płyta The Oldians promowana jest utworem "Same Old Song", który wkrótce pojawi się w rozgłośniach radiowych, a już obecnie dostępny jest w postaci teledysku na kanale
YouTube Jimmy jazz TV
.
Zapraszamy do zamawiania płyt CD już dostępnych w naszym sklepie. Album w wersji winylowej dotrze do nas w najbliższym czasie, zainteresowani mogą składać zamówienia które wysłane zostaną po otrzymaniu po nas płyt winylowych od hiszpańskiego wydawcy.