Sex Bomba na swoim 10 albumie... "Spam" już dostępny...
2016-03-12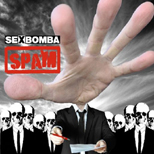 Nowy album zespołu Sex Bomba nosi tytuł "Spam" a jego wydawcą, podobnie jak w przypadku poprzedniego krążka pt. "Abstrahuj", jest wytwórnia Lou & Rocked Boys. To już dziesiąty album w dyskografii Sex Bomby zawierający tym razem dwanaście nowych utworów oraz cover "Dlaczego" pochodzący z repertuaru TZN Xenna. M.in. muzycy tej właśnie grupy pojawiają się także na płycie w charakterze gości, których obecność w przypadku ostatnich wydawnictw Sex Bomby stała się "nową świecką tradycją".
Nową twarzą w zespole jest gitarzysta Maciej Gortatewicz, dla którego "Spam" to pierwszy album nagrany z Sex Bombą. Efekt jest bardziej niż zadowalający....

"Spam" w sferze muzycznej przynosi kontynuację punkowo-rock'n'rollowych klimatów, którymi Sex Bomba skutecznie obdarowuje swoich fanów od wielu lat. Rytmiczne, energetyczne i przebojowe kompozycje wsparte pozostającymi w głowie tekstami Roberta Szymanskiego, wzorem tych znanych z wcześniejszych płyt, z pewnością zapadną w pamięć każdego kto zetknie się z nowym krążkiem Sex Bomby.