Radio GARAŻ zniknęło z eteru...
2005-08-25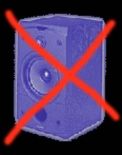 Po kilkunastomiesięcznej obecności w szczecińskim radiu ABC 98,4 FM audycja Radio Garaż zniknęła z anteny. Jej ostatnie wydanie miało miejsce 18.08.2005 w czwartek, w tradycyjnych godzinach nadawania 19.00-21.00. Prowadzący program Tatowski (Dzidek na wakacjach) zaprezentował m.in. koncert Angelic Upstarts "Live At the Justice League", kilka starych kawałków Ramzes and the Hooligans, nagrania z premierowej płyty warszawskich Komet "Via Ardiente", fragmenty koncertowego albumu Die Toten Hosen "Bis zum bitteren ende", dwa premierowe numery z właśnie wydanej płyty "Talent Zero" The Analogs i koncert francuskiej kapeli ska Orange Street "One Live One Ska". Jako ostatnie kawałki poleciały "Ice Cream Man" Jonathana Richmana i "Saturday Night" Lorenzo Laurela Aitkena.

Zniknięcie Radia Garaż ma związek ze zmianami właścicielskimi w Radio ABC sp. z o.o. i co za tym idzie z zakończeniem nadawania programu i istnienia ramówki, w której było miejsce dla tej audycji.
Dotychczasowy program radia ABC, realizowany przez 2 ostatnie lata, zakładał muzyczną re-ewolucję. Dzięki temu na 98,4 FM było miejsce dla różnych stylów muzycznych: house, drum and bass, hip hop, funk, soul, brasil, jazz, folk, reggae, punk rock, ska itd. Na antenie spotykali się ludzie tworzący wiele, różnych audycji autorskich. Łączyła je muzyczna pasja prowadzących i muzyka z undergroundu, nieobecna w innych naziemnych, komercyjnych stacjach radiowych. W tej Re-ewolucji uczestniczyli Dzidek i Tatowski tworzący Radio Garaż.
Audycja znika z eteru nie po raz pierwszy. W dotyczasowej, kilkunastoletniej historii ich wspólnego programu - kiedyś Rokendroler, ostatnio Radio Garaż - Dzidek i Tatowski zaliczyli już kilka stacji radiowych. Niewykluczone więc, że to nie była ich ostatnia wspólna obecność w radioodbiornikach z punk rokiem, rock'n'rollem, ska, reggae, psycho i rockabilly, northern soulem, swingiem i każdym innym gatunkiem muzycznym, który ich kręci, w myśl zasady, że chłopaki lubią zespoły, których muzycy nie boją się grać na gitarach!!!

Do usłyszenia, pewnie gdzieś w bliższej lub dalszej przyszłości bo jak już nie raz dowodziła historia wspomnianej audycji... odchodzą i zmieniają sie rządy, daty, właściciele stacje radiowych, ramówki i koncepcje, a Dzidek z Tatowskim są niezmienni i zawsze gotowi by - niczym J-23 - NADAWAĆ ZNOWU!!!!
Bulba