REGGAELAND 2008
2008-07-11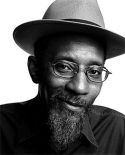 REGGAELAND 2008, Płock 11-12.07.2008
W najbliższy weekend po raz trzeci już w Płocku na pięknej plaży nad Wisłą odbędzie się jedna z głównych imprez reggae w kraju - festiwal Reggaeland.
Po raz kolejny również nasza Agencja odpowiedzialna jest za występy niektórych gwiazd na tegorocznej edycji - LADY SAW & THE SCRUCIALISTS (Jam/CH) 11.07 oraz TOOTS AND THE MAYTALS (Jam) i LINTON KWESI JOHNSON & DENNIS BOWELL DUB BAND (GB/Jam) 12.07.
Nazywana "królową jamajskiego dancehallu" Lady Saw, podobnie jak fundament reggae/ska/soul od kilkudziesięciu lat - Toots Hibbert, pojawiają się w Polsce po raz pierwszy.
Linton Kwesi Johnson odwiedził nasz kraj jak do tej pory raz, występując na pamiętnym koncercie "Solidarność Anti Apartheid" 13 grudnia 1989 w hali Stoczni Gdańskiej.
Wszystkie szczegóły związane z innymi gwiazdami festiwalu (m.in. COLLIE BUDDZ & NEW KINGSTON BAND), programem wszystkich scen, biletami itp. znajdziecie na festiwalowej stronie www.reggaeland.eu
ZAPRASZAMY DO PŁOCKA!
LADY SAW - (Jamajka)
Marion Hall aka Lady Saw (poniekąd nazywana też Pierwszą Dama dancehallu) przyszła na świat w małej wiosce St. Mary na Jamajce. Jak większość jamajskich artystów, rozpoczęła swą karierę od wystepów z lokalnym sound systemem, w 1992. Rynek muzyczny na wyspie rządzi się swoimi specyficznymi prawami, toteż od pierwszej chwili wiedziała, że żeby coś osiągnąć, musi dać z siebie wszystko. Artyści, którzy nie mają siły przebicia, sami nie wiedzą, czego chcą, a do tego nie posiadają swojego własnego stylu, szybko odpadną z tej gry. Producenci na Jamajce mają na pęczki chętnych do wydania płyty. Lady Saw należy do tych, którzy udowodnili, że warto było w nich zainwestować. Udowadnia to do dziś.
Jej debiut to album "Lover Girl", wydany w 1994. I chociaż już wtedy Lady Saw dała światu do zrozumienia, że grzecznych kawałków nagrywać nie będzie, to prawdziwe pazury pokazała na swoim drugim albumie, wydanym w 1996 "Give Me The Reason". Pochodzące z tego albumu "Life Without Dick", "What is slackness" czy "Name Nuh Stand Fi Sex" nie tylko dają świadectwo jej talentowi i niezwykłej charyzmie, ale i bezczelności, w fuzji z kokieterią. Już wtedy stało się całkiem jasne, że kto, jak kto, ale ona owijać w bawełnę nie będzie.
Artystka wciąż aktywnie brała udział w festiwalach reggae (jak lipcowy Summer Jam czy Chiemesee), występowała jako gość na płytach innych wykonawców i nagrywała się na świeżo wychodzących riddimach. W maju 2003 na rozdaniu Reggae Music Awards w Nowym Jorku otrzymała nagrodę "Best female DJ/Rapper". Powróciła w wielkim stylu latem 2003, z gorącym albumem "Striptease". Dokonania Lady Saw stały się inspiracją dla wielu działających na rynku muzycznym kobiet - Missy Elliott, Eve, Lil Kim czy Foxy Brown - każda z nich nagrała jakiś kawałek z Saw. A to wszystko z prostego powodu - już od 10 lat jest w czołówce najbardziej liczących się na Jamajce - i nie tylko - artystek. I chociaż o koronę królowej dhl w szranki z nią staje o wiele młodsza Cecile czy Spice, wciąż udaje jej się być No.1.
Lady Saw kojarzona jest nie tylko z mocnymi, chropowatymi nawijkami, ale przede wszystkim wulgarnością, trywialnymi tekstami i peanami na cześć seksu. Sama ma do tego dość osobliwy stosunek:
"Wiem, że dużo śpiewam o seksie i o czerpaniu przez kobiety satysfakcji i przyjemności z niego, ale nie mam tym samym na myśli: "idź na seks". Mam na myśli: "idź i bądź silna". Seks to po prostu sposób na powiedzenie tego. Na bycie silną."
Ostatni album Lady Saw to "Walk Out" (VP Records, 2007). Usłyszycie na nim między innymi sekcję Sly & Robbie. Gwiazda dancehallu oprócz typowych dla siebie manifestów kobiecej siły jak "Power of Pum Pum" czy "Walk Out", zaskakująco objawia się tu również w roli matki trzech adoptowanych dzieci z pieśnią - wsparciem dla wszystkich bezpłodnych kobiet - "No Less Than a Woman". Utwór jest obecnie sporym hitem na Jamajce a pierwsza dama śpiewa w nim: "Brak dzieci nie czyni mnie gorszą kobietą/ Bo mam w sobie tak dużo miłości do dania/ Tak wiele niechcianych dzieci/ Mówcie o mnie co chcecie/ Próbujcie zrujnować moją reputację/ Wciąż mam tak dużo miłości do rozdania".
"Ludzie uważają, że jeśli nie jesteś w stanie karmić piersią bądź zajść w ciążę, nie jesteś prawdziwą kobietą. Ale oni nie są bogiem by dawać takie odpowiedzi. Jeżeli wciąż mam poronienie i nigdy nie miałam własnego dziecka, wtedy Bóg wie, co jest najlepsze" - komentuje artystka.
TOOTS AND THE MAYTALS - (Jamajka)
Toots Hibbert jest jednym z największych głosów Jamajki i legendą, której sława rozpościera się poprzez każdy etap rozwoju jamajskiej muzyki - od ska poprzez rock-steady do reggae. Początki sięgają roku 1962, gdy powstało trio wokalne the Maytals nagrywające z legendarnymi The Skatalites w Studio One na Jamajce.
Koncerty grupy Toots and the Maytals od lat zachwycają na całym świecie całe generacje fanów a ich muzyka przez wielu uważana jest za najlepszą istniejącą mieszankę reggae i soul.
Nie bez powodu wielokrotnie (ostatni raz na trzech koncertach w 2007 roku) występowali jako support The Rolling Stones.
Na przestrzeni lat wydali kilkadziesiąt albumów. Trzykrotnie nominowani byli do nagrody Grammy. Choć niestety nagrody nie przyniosła im ostatnia nominacja (2007) za najnowszy album 'Light your Light', słynna statuetka jest już w rękach Tootsa od 2005 roku, gdy otrzymał ją za płytę 'True Love' (ponownie nagrane wersje ich starych hitów, z udziałem m.in. Erica Claptona, Keitha Richardsa, No Doubt, The Roots czy Shaggy'ego).
Dwa utwory Toots and the Maytals umieszczone są na soundtracku legendarnego filmu o reggae 'The Harder Thay Come' - jednego z najlepiej sprzedających się albumów z muzyką filmową wszechczasów.
Cover ich utworu grała nawet legenda punka The Clash ('Pressure Drop', umieszczony potem w reklamie Nissana).
Toots and the Maytals to zdecydowanie jedna z najważniejszych formacji w historii muzyki reggae.
KWESI JOHNSON & DENNIS BOWELL DUB BAND - (Wielka Brytania/Jamajka)
Linton Kwesi Johnson, LKJ (ur. 24 sierpnia 1952 w Chapeltown, Jamajka) - brytyjski wokalista i poeta dub.
Od 1963 przebywa w Londynie. W 1970 związał się z radykalnym ruchem Czarnych Panter. Studiował socjologię w Goldsmiths College na Uniwersytecie Londyńskim. Organizował warsztaty poetyckie, współpracował z Rasta Love, grupą poetów i bębniarzy. Jako poeta debiutował w 1974 tomem Voices of the Living and the Dead. Jego druga książka poetycka, Dread, Beat, an' Blood zawierała utwory napisane w jamajskim dialekcie patois. W 1977 został laureatem nagrody C. Day Lewis Fellowship. W 1978 ukazał się album Dread, Beat, an' Blood, zawierający prekursorskie dla gatunku dub poetry połączenie melodeklamacji utworów poetyckich z muzyką reggae i dub. W 1980 Linton Kwesi Johnson opublikował trzeci tom poezji, Inglan Is A Bitch. W 1981 założył własną wytwórnię płytową LKJ Records. W latach 80. pracował m.in. jako dziennikarz i prezenter radiowy, specjalizował się w audycjach przybliżających Anglikom kulturę karaibską. Nagrał kilka albumów, które ugruntowały jego pozycję na rynku muzycznym (m.in. Bass Culture i Making History). Jego stricte lewicowe teksty, ostro atakujące kapitalizm i dyskryminację rasową, opisujące warunki życia w biednych, czarnych dzielnicach Londynu, uczyniły go znaczącą postacią na brytyjskiej scenie politycznej. 13 grudnia 1989 zagrał w Polsce na koncercie Solidarność Anti Apartheid w hali Stoczni Gdańskiej. W 1991 ukazał się wybór jego poezji (Tings An' Times). W latach 90. Linton Kwesi Johnson ograniczył swoją aktywność muzyczną i koncertową. W 2002 wybór jego wierszy ukazał się w prestiżowej serii Penguin Books.
W 2003 LKJ wraz ze swoim ulubionym zespołem Dennis Bovell Dub Band zagrał wielki, jubileuszowy koncert w Paryżu z okazji 25-lecia pracy artystycznej, który ukazał się na CD i DVD.
Należy do najważniejszych artystów w historii reggae i uważany jest za prekursora całego stylu tzw. "poetów dubowych".
Obecnie cześciej można zobaczyć go na autorskich wieczorach poetyckich, jego koncerty z zespołem należą do rzadkości wyczekiwanych przez fanów.
W czasach wyzwalania się spod reżimu komunistycznego w Polsce Linton Kwesi Johnson był jednym z tych, którzy publicznie wspierali polską opozycję, co miało również swoje odniesienie w jego tekstach.
Między innymi z tego powodu pozostaje w Polsce artystą niezwykle szanowanym i dobrze rozpoznawalnym.
Piątek,11 lipca
PLAŻA DUŻA SCENA godz. 17:00 – 01:30
17:00 – 17:50 Alicetea (pl)
18:10 – 19:20 Dubska Division (pl/rus)
19:50 – 21:20 Collie Buddz & New Kingston Band (aut/jam)
21:50 – 23:20 Lady Saw & The Scrucialists (jam/sui)
23:50 – 01:20 Vavamuffin (pl)
NAMIOT SYSTEMU DŹWIĘKU godz. 19:00 – 05:00
19:00 – 21:00 DreadSquad (pl)
21:00 – 23:00 Rainbow Hi – Fi feat. Grubson (pl)
23:00 – 01:00 olaH i Agata Selectaz aka Kermit Sound (pl)
01:00 – 03:00 Masala Soundsystem (pl)
03:00 – 05:00 Love sen-C Music (pl)
JUNGLE NAMIOT RESPECTA godz. 19:00 – 05:00
19:00 – 20:15 WGW KOMPANY
20:15 – 21:30 KAOSBREED /Ptr 1 i McQ/(pl)
21:30 – 23:00 DJ CRAB /AFT Kolektyw/ feat. MC PROXY (pl)
23:00 – 02:00 RESPECTA KRU feat. CHEEBA + JAH LAP_TOP (pl)
02:00 – 05:00 MY HEAD IS DUBBY /s400 + ill 1 + mc Tomal + mc Proxy/ (pl)

Sobota, 12 lipca
PLAŻA DUŻA SCENA godz. 15:00 – 01:30
15:00 – 16:00 Paraliż Band (pl)
16:30 – 17:45 Marlene Johnson & Tumbao Riddim Band (de/pl)
18:15 – 19:45 Toots & the Maytals (jam)
20:15 – 21:15 Etna (pl)
21:45 – 23:15 Linton Kwesi Johnson & Dennis Bowell Dub Band (jam/uk)
23:45 – 01:15 Yellow Umbrella (de)
NAMIOT SYSTEMU DŹWIĘKU godz. 18:00 – 05:00
18:00 – 20:00 Ragga Warriors feat. Miss Snowflake (pl)
20:00 – 22:00 Soul Operators (pl)
22:00 – 00:00 Jah Dollz (pl)
00:00 – 02:00 Roots Revival (pl)
02:00 – 04:00 East West Rockers (pl)
04:00 – 06:00 Sun Miguel Selekta (pl)
JUNGLE NAMIOT RESPECTA godz. 20:00 – 05:00
20:00 – 21:00 DJ TOMMY /Breakbeat Propaganda/ (pl)
21:00 – 22:30 r33lc4sh + JUNIOR STRESS (pl)
22:30 – 01:00 RESPECTA KRU feat CHEEBA & RAS LUTA (pl)
01:00 – 03:00 KNOWLEDGE&WISDOM SHOWCASE: Souljah & DemolitionMan (uk)
03:00 – 05:00 EASTERN BORDERLINE MASSIVE /Kwik + Auricom/