Punkowy soundtrack do skate'owej gry...
2005-11-11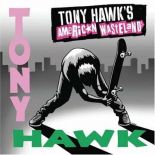 Senses Fail, Taking Back Sunday, My Chemical Romance, Emanuel, Saves The Day, Dropkick Murphys, Thrice, Bled, Hot Snakes, Fall Out Boy, Alkaline Trio, Thursday, From Autumn To Ashes i Rise Against to zespoły, które podjęły się skowerowania klasycznych kawałków punk i hardcore najbardziej cenionych zespołów przełomu lat siedemdziesiątych i osiendziesiątych XX wieku. Wybór padł na utwory z repertuaru Suicidal Tendencies, The Descendents, Misfits, The Stooges, Dead Boys, Adolescents, Minor Threat, Bad Brains, Government Issue, Gorilla Biscuits, TSOL, Buzzcocks, Fear i Black Flag.

Nowe wersje klasycznych kompozycji trafiły na składankę o tytule "Tony Hawk's American Wasteland" będącej niczym innym jak soundtrackiem do gry, a dokładnie jej kolejnej części poprzedzonej serią gier o wspólnej nazwie Tony Hawk's Underground (bardziej znanych jajko THUG I i II).
Gra przedstwia perypetie słynnego amerykańskiego skateboardera Tony Hawk'a, który w opinii zwielu speców od sportu w USA jest tym dla fanów wariactw na desce czym dla fanów koszykówki Michael Jordan.
Próbka możliwości Tony'ego w wersji z gry komputerowej do obejrzenia na jego stronie gdzie również kilka sampli z muzyką...

Wydawcą ścieżki dźwiękowej do gry jest wytwórnia Vagrant, płyta pojawiła się na rynku w drugiej połowie października.