Premierowy singiel Komet do kupienia w sklepie
2010-03-21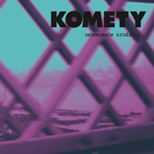 W naszym sklepie dostepny już jest premierowy singiel Komet - Osiemnaste urodziny. Jest to specjalne limitowane wydawnictwo, wydane w ilości 60 kopii, każdy egzemplarz numerowany.
Singiel jest pierwszą zapowiedzią nowego albumu zatytułowanego "Luminal", którego premiera przewidziana jest tuż po wakacjach. Wydawcą krążka, podobnie jak poprzednich albumów Komet będzie Jimmy Jazz Records.
Zespół od połowy ubiegłego roku intensywnie pracuje w warszawskim studiu Serakos nad premierowym albumem, a "Osiemnaste urodziny" są pierwszą odsłoną przygotowywanego materiału Komet. Przekonajcie się, że to co nas czeka zapowiada się nad wyraz smacznie, co w przypadku Komet jest już tradycją...
Sam Lesław o swoim nowonarodzonym utworze mówi:
"Podejmując tematykę osiemnastych urodzin łatwo popaść w tani sentymentalizm. Ja dla odmiany, chciałem pokazać bardziej mroczny aspekt wchodzenia w dorosłe życie. Zależało mi również na tym, żeby stworzyć piosenkę, która łączyłaby najlepsze elementy "Chłopców i dziewczyn" Apteki i "Wesela" S. Wyspiańskiego".

Po wyczerpaniu nakładu singiel nie będzie już dostepny.
"Osiemnaste urodziny" można przesłuchać odwiedzając nasz profil Myspace ---> Myspace Jimmy Jazz Records lub profil zespołu.
Zamów płytę ---> Komety "Osiemnaste urodziny"