Pokolenie J8. Jarocin '80-'89 oraz Grunt to bunt. Najnowsze książki o jarocińskich historiach z lat 80 już w naszym sklepie.
2011-07-17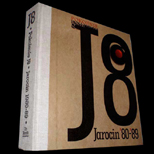 Po wydawnictwach traktujących o przeszłości, takich jak album "Generacja" - M. Wasążnika i R. Jarosza, biografia "KSU - Rejestracja buntu" - K. Potaczały czy najnowsza pozycja o historii Dezertera autorstwa Krzysztofa Grabowskiego - "Dezerter - poroniona generacja?", ukazuje się następne ciekawe wydawnictwo pod wymownym tytułem "Pokolenie J8. Jarocin '80-'89". Autorami albumu są Konrad Wojciechowski i Mirosław M. Makowski.
Ponad dwukilowy album wielkosci encyklopedii traktuje wyłącznie o latach osiemdziesiątych. Pokazuje Jarocin i jego młodzież, która owładnięta rockowym szałem tamtej epoki zmierza na koncert zamiast na barykady. Zepchnięty na dalszy plan kontekst społeczno-polityczny oczywiście nieodłącznie towarzyszy pokoleniu i odciska piętno na postawach, jednak w czasie trwania festiwalu jest na chwilę celowo zapominany.
Karnawał Solidarności, stan wojenny, pielgrzymki papieskie, morderstwo księdza Popiełuszki, Okrągły Stół, wolne wybory – to ważne klisze dokumentu o tamtych czasach, lecz nie jedyne. Jarocin lat osiemdziesiątych jest tak istotny, gdyż przywołuje nietypowe zachowania i drażliwe problemy: wentylu bezpieczeństwa, zmagań z cenzurą, nagrywania własnej muzyki – której nigdzie indziej posłuchać się nie dało – na kaseciaki. "Pokolenie J8" to zapis faktu, ale przede wszystkim zbiór gadżetów oraz unikalnych zdjęć. Wielobarwny portret ponurych dziejów. Obejrzyjmy się więc za siebie i spójrzmy na "nasze dziś" przez pryzmat "tamtego wczoraj".

Zapraszamy do zakupu albumu ----> "Pokolenie J8. Jarocin '80 - '89"


Poniżej jedna ze stron z albumu. Na zdjeciu Śmierć kliniczna, na pierwszym planie Darek Dusza.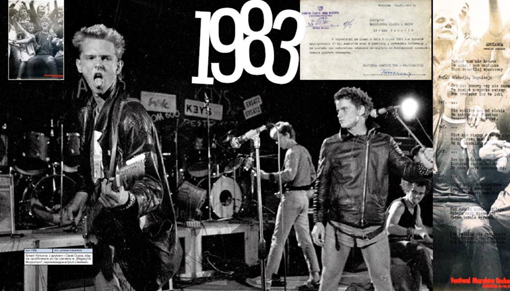 Uzupełnieniem historii z albumu jest książka autorstwa Grzegorza Witkowskiego pt. "Grunt to bunt" (Tom 1) W książce możecie znaleźć odpowiedzi na pytanie: Jaki był kiedyś Festiwal w Jarocinie?  Jak zapewnia autor i wydawca jest to pierwsze tak obszerne wydawnictwo dotyczące tego najbardziej legendarnego polskiego festiwalu rockowego. Materiał zbierany był podczas pracy przy portalu www.Jarocin-Festiwal.com oraz przy okazji wywiadów dla miesięcznika Tylko Rock i Teraz Rock. Prawie trzysta osób opowiedziało autorowi o swoich przeżyciach. Wybór najciekawszych fragmentów rozmów gwarantuje ciekawą lekturę.

Wśród rozmówców znajdziecie również wykonawców związanych z Jimmy Jazz Records, a są to Darek Dusza (Śmierć Kliniczna, Redakcja) oraz Jaromir Krajewski (WC)
Zapraszamy do sklepu ----> Grunt to bunt