Pierwszy teledysk Komet od trzech lat...
2011-09-18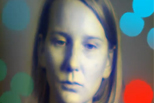 Ostatni album Komet zatytułowany "Luminal" dotarł do fanów zespołu przed wakacjami, a promocję płyty wspierały dotychczas dwa single. Jeszcze przed premierą do rozgłośni radiowych trafił singiel "Osiemnaste urodziny", a po wydaniu płyty kolejny utwór, tym razem była to kompozycja "Mogłem być tobą".

"Karolina" to trzeci singiel z albumu "Luminal" i już wkrótce zagości w eterze. Równolegle z singlem zwolennicy twórczości Lesława i spółki mają możliwość poznania pierwszego od trzech lat teledysku Komet zrealizowanego właśnie do utworu "Karolina".

- Widzę to tak...Bohaterka tej pieśni, jest typowym produktem naszych czasów - mówi W. Szewko w rozmowie z serwisem wiadomości24.pl - Uwikłana w toksyczny związek, dusi się w obciążonym przez kredyt mieszkaniu. Z mieszkania i partnera niestety nie może zrezygnować, bo kredyt jest na 30 lat. Z pracy, której nienawidzi, też nie może zrezygnować, bo z czego będzie spłacać kredyt? I tak dalej. Następny przystanek - Tworki. A może by tak, jak to śpiewał onegdaj Laskowik ze Smoleniem, zmartwychwstanie...?"

Autorką teledysku "Karolina" jest Luiza Kwiatkowska, a sam teledysk, który zamieszczamy poniżej, jest już także do obejrzenia w kanale Jimmy Jazz TV na YouTube, oraz na facebook'owych stronach Komet i Jimmy Jazz Records.

Sprawdź także:
---> T-Shirt KOMETY - "Luminal"