People Like You - Nowości i uzupełnienia.
2007-03-24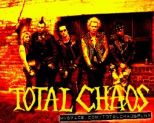 Do naszego sklepu trafiły już ostatnie pozycje z katalogu People Like You. Premiera części z nich miała miejsce w ostatnich dniach jak w przypadku albumów grup THE GRIT i THEE MERRY WIDOWS będących gratką dla fanów rockabilly i psycho. Obie płyty są już u nas dostepne podobnie jak wydany niewiele wczesniej, nowy album TOTAL CHAOS "Freedom Kills", który zainteresuje najbardziej zwolenników ostrego punk rocka.
Uzupełnieniem ostatnich premier jest składanka "Bound For The Bar" wydana we współptracy z firmą Lucky 13, której domeną sa odlotowe ciuchy alternatywne...
Wkrótce tracklisty nowych pozycji uzupełnione zostaną samplami utworów.
Uzupełniliśmy także stany magazynowe tych tytułow z PLY, które w ostatnim czasie były niedostępne.
Zapraszamy do sklepu i działu recenzji, gdzie zamieścilismy recenzje wszytskich wspomnianych wydawnictw pochodzące z wydanego włąsnie, nowego numeru Garażu.
Wkrótce zapowiedzi kwietniowych i majowych premier z People Like You.
Sprawdż:
---> TOTAL CHAOS
---> THEE MERRY WIDOWS
---> THE GRIT
---> V/A "Bound For The Bar"
---> BLACK HALOS
---> GARAŻ # 25