Nowy kanał muzyczny w ULICZNIK.net
2007-09-03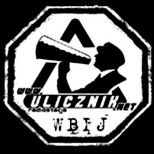 Internetowe radio ULICZNIK.net po zmianach serwerów jakie nastąpiły 1 lipca br. dorzuciło do 9 posiadanych już kanałów jeszcze jeden o nazwie GRAFITI!
Jest to kanał promujący muzyke typu Hip Hop / Rap i im podobne. Z pewnością nie będzie to ten typ grania, który najbardziej zainteresuje fanów punk rocka i ska, ale część słuchaczy na pewno chętnie sięgnie również po niego. Zresztą jest w czym wybierać bo nadal działają kanały skierowane do odbiorców zainteresowanych różnymi gatunkami muzyki.
Poniżej podajemy adresy do odsłuchu wszystkich kanałów, które każdy może sprawdzić indywidualnie i wybrac to co w danym momencie najbardziej go ineresuje.
Od teraz słuchacie naszych kanałów z następujących adresów:
KANAŁ GŁÓWNY
- http://www.ulicznik.net/kanal-0/sluchaj.m3u
OTWARTY GARAŻ
- http://www.ulicznik.net/kanal-1/sluchaj.m3u
RUDEBOYS' RADIO
- http://www.ulicznik.net/kanal-2/sluchaj.m3u
PUNKOWE ARCHIWUM
- http://www.ulicznik.net/kanal-3/sluchaj.m3u
RIOT RADIO
- http://www.ulicznik.net/kanal-4/sluchaj.m3u
ROCKOTEKA
- http://www.ulicznik.net/kanal-5/sluchaj.m3u
Oi! ZADYMA
- http://www.ulicznik.net/kanal-6/sluchaj.m3u
TABAKOWY
- http://www.ulicznik.net/kanal-7/sluchaj.m3u
MOSH FEST
- http://www.ulicznik.net/kanal-8/sluchaj.m3u
GRAFITI
- http://www.ulicznik.net/kanal-9/sluchaj.m3u
Leniuchom nie chcącym bawić się we wklepywanie pojedynczych zdresów sugerujemy pobranie nowego pliku do programu: RADIO TOOLBOX, który zawiera już nowe adresy: [ulicznik.rtb] i mocno każdemu polecamy korzystanie z tego programu! - sam program do pobrania ze strony: [RADIO TOOLBOX]