Nowy album THE ANALOGS.
2005-07-14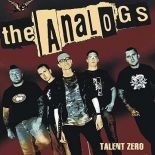 Z okazji 10-lecia istnienia THE ANALOGS, wspólnie z Jimmy Jazz Records, przygotowali na ten rok specjalne wydawnictwa dla fanów. Pierwszym był winylowy album "Najlepsze z najgorszych 1995-2005" wydany w maju, zawierający na nowo nagrane utwory zespołu z wszystkich wcześniejszych płyt. Lada chwila pojawi się równie specjalny CD...
Płyta, która w sklepach pojawi się w sierpniu, o tytule "Talent Zero" zawierać będzie wyłącznie (niepublikowane wcześniej na zadnej płycie grupy) covery punkowych klasyków z polskimi tekstami, a jedyny wyłom stanowić będzie punkowa wersja klasyka ska "Skinhead Girl" z repertuaru Symarip. Poza tym Analogsi wzięli na tapetę m.in. kompozycje z dorobku Ramones, Undertones, Buzzcocks, Cock Sparrer, Misfits, Business, Last Resort, Cockney Rejects, The Clash, Peter & The Test Tube Babies, 4-Skins..... Reszta juz wkrótce do sprawdzenia w odtwarzaczu.
Inne płyty The Analogs: ---> Sklep