Nowy album DR. RING-DINGA już w naszym sklepie.
2007-05-27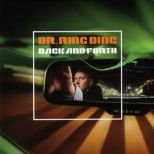 Fanów ska i reggae zainteresuje zapewne informacja o tym, że po dość długim okresie milczenia, po zakończeniu współpracy z grupą Senior Allstars, gwiazda europejskiego ska i reggae DR. Ring-Ding wydał pełny album. Płyta o tytule "Back And Forth" to mała przygrywka do tego co Dr. Ring-Ding szykuje dla fanów, zapowiadając kolejny krążek już wkrótce.
Tymczasem jednak fani dostają rewelacyjną porcję fuzji jamajskich brzmień i zbiór nagrań, które uzupełniają jego dotychczasowe albumy. "Back And Forth" zawiera 21 nagrań, a pośród nich kilka utworów znanych z singli winylowych, kilka nowych wersji kawałów wykonywanych z Senior Allstars plus trochę nowości. Ska, Reggae i Dancehall bezsprzecznie rządzą na tej płycie i bez przesady można nazwać ją zbiorem raryatsów, przy których każdy fan dozna szybszego bicia serca.... bo trudno sobie wyobrazić aby było inaczej kiedy album otwiera "Doctor's Daling" wykonany na riddimie, który zrobił oszałamiającą karierę na całym świecie, czy kiedy słuchamy unikalnych nagrań dokonanych z udziałem grup Senior Allstars, Seed, Kingston Kitchen, Version City Rockers, Sharp Axe czy Scrucialists... wiele z nich dostępnych było wcześniej jedyne na limitowanych singlach winylowych... Dzisiaj po obróbce i uzupełnieniu innymi nagraniami znalazły się na "Back And Forth"....
Płyta jest już dostępna w naszym sklepie. Zpraszamy do zakupów ---> DR. RING-DING "Back And Forth".