Nowe pozycje z Burning Chords Records.
2008-01-21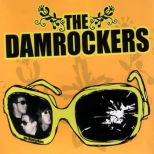 Wytwórnia Burning Chords oddała w ostatnim czasie w ręce fanów dwa kolejne tytuły ze swojego katalogu.
Po wydanym niedawno debiucie grupy THE FREAKS "77 w skali Beauforta" przyszła pora na punk 77 w wykonaniu grupy THE DAMROCKERS śpiewającej po kaszubsku oraz kolejny album znanej już fromacji 666 ANIOŁÓW, która na swojej nowej płycie zatytułowanej "Czarcilok" prezentuje własne wersje utworów The Misfits, tym razem z polskimi tekstami.
Oba albumy wydane zostały w wersji digipak i oba są już dostępne w naszym sklepie.
Zapraszamy do zakupów:
CD THE DAMROCKERS ---> SKLEP
CD 666 ANIOŁÓW ---> SKLEP