Nowe nagrania EYE FOR AN EYE na kompaktowej EP-ce....
2014-09-09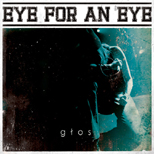 EYE FOR AN EYE to jedna z głównych sił napędowych współczesnej sceny HC/Punk w Polsce. Ich koncerty, płyty i działalność w lokalnej scenie uderzają szczerością, zaangażowaniem i autentycznością. To jeden z tych zespołów, które w czasach stylistycznych podziałów potrafią skupić pod jedną sceną punx, skins i HC płci obojga. To też jeden z tych zespołów, które w czasach, gdzie przekaz schodzi na drugi plan, potrafią mówić o rzeczywistych problemach i robią to w umiejętny i skuteczny sposób. Ogromna w tym zasługa ekspresji i charyzmy wokalistki Ani i solidności reszty składu.
Eye For An Eye może być jednocześnie doskonałym zespołem dla każdego zaczynającego swoją przygodę z punk rockiem, jak i dla weteranów wspominających zaangażowanie starych kapel z lat 80. czy 90.
W jakiś tajemniczy sposób ta załoga potrafi połączyć radość i entuzjazm przypisywany zazwyczaj nowicjuszom z doświadczeniem ponad 15 lat grania w zespole.

Najnowsze wydawnictwo EYE FOR AN EYE zatytułowane "Głos", odsłania 6 nowych utworów zespołu wydanych na CD EP i opakowanych w digipak. Płyta CD wydana została przez oficynę No Pasaran Records natomiast 20 września przewidziana jest premiera winylowej wersji tego wydawnictwa zrealizowanej wspolnymi siłami No Pasaran Records Black Wednesday Records i niemieckiej firmy Campary Records.
Zamów ---> CD EP - EYE FOR AN EYE - Głos