M.E.B.P. FEST już wkrótce....
2010-07-22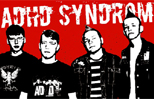 Już 20 sierpnia w podhalańskich Maniowach nad Zalewem Czorsztyńskim rusza M.E.B.P. Fest, na który serdecznie zapraszamy każdego kto nie wie jak przyjemnie, miło i w kontakcie z muzyką zakończyć wakacje. Do odwiedzin na feście poza "sprzyjającymi okolicznościami przyrody" kusi obsada festiwalu, którą bliżej prezentujemy w dziale koncertowym (patrz ---> M.E.B.P. FEST)
Poniżej kilka zdań z ostatniego meldunku od organizatorów, gdzie także nieco bliższych informacji na temat możliwości zakupu biletów....

"M.E.B.P. "Stop Nudzie, Stop Schematom!" czyli Maniowy Ekipa Biba Party ciągle pełna życia!
M.E.B.P. to cykl imprez zrodzonych z inicjatywy 8 kumpli z dwóch kapel (ADHD Syndrom i After Party) opartych na nieskrępowanej zabawie przy muzyce różnorodnych punkowych zespołów na żywo. Gościliśmy na swoich deskach zespoły takie jak: Awariat NATO, Snafu, Warhead, Tymczasowy Brak Nazwy, Pod Prąd, First December, After Party oraz ADHD Syndrom.
Celem wszelakich inicjatyw związanych z M.E.B.P-em jest szeroko pojęta "likwidacja" otaczającej nas nudy. Odbyło się już 9 edycji imprezy. Pierwsze koncerty pod szyldem Maniowy Ekipa Biba Party miały miejsce w 2006 r. Organizowane były i są cyklicznie (czyt. gdy odczuwamy brak energii i chęć naładowania akumulatorów) i spontanicznie. Wszystko robione jest oczywiście z duchem DIY! W okresie zimowym odbywają się one w drewnianej piętrowej góralskiej chacie, a w lecie na przystani wodnej nad Jeziorem Czorsztyńskim w Maniowach. Zarówno latem jak i zimą atmosfera jest gorąca i entuzjazm unikalny!
M.E.B.P. można uznać za zjawisko dość rzadko spotykane i zdecydowanie oryginalne. Przede wszystkim ze względu na lokalizację, bo Maniowy to nie 300-tysięczna mieścina, tylko wioska, która liczy zaledwie 3 tys. mieszkańców, a jednak istniało tu w szczytowym okresie aż 5 kapel, a na koncerty przychodzi spore grono miejscowych punkowców (frekwencja 100-osobowa nie jest rzadkością!) Największą "karierę" zrobiło na razie ADHD Syndrom, ale w ich ślady coraz śmielej idzie After Party. Inne miejscowe zespoły, które się u nas narodziły to: First December, Pod Prąd, Struktura Napleta...
"Działaj i żyj!"
W tym roku 20/21 sierpnia na zakończenie wakacji organizujemy mały "happening" w postaci koncertów punk rockowych kapel z okolicy Maniów, Nowego Targu czy Raby oraz "gwiazd" spoza lokalnej sceny.
Wystąpią: Bulbulators, In Vitro, Dumbs, CF98, Pornoskins, Awariat NATO, Karate No Mercy, Snafu, Bigger Half, Odszukać Listopad, Eden Farewell, T.B.N., Warhead, The Velopers, After Party oraz ADHD Syndrom.
Tegoroczna impreza niewątpliwie będzie czymś wyjątkowym. Koncerty bowiem to nie jedyna atrakcja tych dwóch dni.
W sobotę odbędzie się turniej piłki nożnej oraz siatkowej dla chętnych punków-sportowców. Zatem zbierajcie już ekipy, by móc stanąć do rywalizacji ze swoimi największymi wrogami, którymi są zbędne kalorie, zastane stawy i nierozciągnięte mięśnie!
Umilimy Wam czas także za sprawą pokazu akrobatycznego, który zaprze dech w piersiach niejednemu zatwardziałemu crust-owi i hard-coreowi!

Wszelkie informacje związane z Maniowy Ekipa Biba Party znaleźć można na profilu ---> Myspace

GORĄCO ZAPASZAMY WSZYSTKICH, KTÓRZY CHCĄ RESZTKI SWOICH WAKACJI DOBRZE WYKORZYSTAĆ, NA PUNK FEST W MANIOWACH!
MUSISZ Z NAMI BYĆ! NIE MARNUJ SWOJEGO ŻYCIA! DOŚĆ BIERNOŚCI I POTAKIWANIA! DZIAŁAJ I ŻYJ!
"STOP NUDZIE, STOP SCHEMATOM!"
ADHD Syndrom i After Party.

RUSZYŁA PRZEDSPRZEDAŻ!
Spora część z Was pyta o możliwość kupna biletu przed M.E.B.P. Festem. Oczywiście jest taka możliwość i to całkiem opłacalna, ponieważ przy takim bilecie oszczędzasz 5zł! (Zamawiając dla siebie i trójki znajomych masz 20zł do przeznaczenia na płyty zespołów grających na Feście!) Można to zrobić na trzy sposoby:
1. Spotkać nas na ulicy i kupić bezpośrednio od nas, bądź w Lodziarni pod Delikatesami w Maniowach
2. Iść do "Szuflady" w Nowym Targu i zapytać o bilety na Fest w Maniowach
3. Wysłać e-mail na mebpfest@gmail.com z informacją o chęci kupna biletu. W mailu należy podać imię i nazwisko osób, dla których zamawiany jest bilet. W odpowiedzi prześlemy dane do przelewu, a po otrzymaniu wpłąty wysyłamy bilety pod wskazany adres.

Nie czekaj! Działaj!"