LORD SKALIPSOUL and THE SKALIBU ALL STARS.
2005-07-17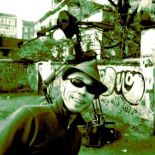 LORD SKALIPSOUL AND THE SKALIBU ALLSTARS to formacja Ska powstała w 1995 roku, działająca pierwotnie pod nazwą ALERTE A SKALIBOU. Zespół przez wiele lat aktywnie koncertował pojawiając się na scenie m.in w towarzystwie The Skatalites, Laurela Aitkena, The Gladiators, Israel Vibration, LKJ, Capleton, Mad Professora, Johnny Dreada, Top Cats... i calej masy francuskich zespołow ska i reggae, budował swoją pozycję na scenie i szlifował formę z myślą o zarejestrowaniu płyty.
Od chwili powstania grupa nagrała 3 EP-ki mając za sobą także krótki epizod z dużą wytwórnią Mercury, która jednak nie spełniła oczekiwań muzyków, zatem zespół podjął decyzję o związaniu się z wydawcą niezależnym.
Wybór padł na niemiecką wytwórnię Mad Butcher Records, która w połowie czerwca wydała ich nowy album "In The Studio". Na płycie dominują tradycyjne brzmienia jamajskie z jazzowym posmakiem, które z pewnością zainteresują każdego kto podobnie jak muzycy zespołu zafascynowany jest dokonaniami The Skatalites i starych wykonawców ska i calypso.
Więcej na ---> stronie zespołu.