Komety na "Tribute To Joy Division".
2007-05-22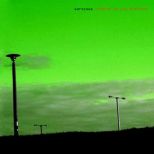 Komety nagrały piosenkę "Ice Age" na płytę zatytułowaną "Warszawa: Tribute to Joy Division", której pojawienie się na rynku zaplanowano na 18 maja - rocznicę śmierci wokalisty legendarnej formacji z Manchesteru. Wydawcą albumu jest label Kuka Records, a poza Kometami swoje wersje utworów Joy Division z myślą o tym wydawnictwie nagrali m.in.: One Million Bulgarians, Agressiva 69, Pustki, Ścianka, Tymon & The Transistors, NOT, New York Crasnals, Masala...
Zainteresowanych odsyłamy na strone ---> KOMET gdzie utwór "ice Age" jest do ściągnięcia w postaci MP3.
Płyta w naszym ---> SKLEPIE