HAŃBA, KINSKY i ALLES - najnowsze winylowe pozycje z katalogu Anteny Krzyku w naszym sklepie....
2016-02-23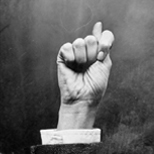 Album Hańby dostępny jest w wersji LP ( z dołączonym CD w kopercie) ale także w formacie klasycznego CD z okładką digipak i książeczką. Debiutanckie wydawnictwo tego zespołu zawiera porcję porywających kompozycji opartych na folkowym brzmieniu i punkowej energii, których korzeniu z równym powodzeniem szukać należy w tradycyjnej, polskiej muzyce ludowej jak i czystym rocku, a całość wsparta jest tekstami polskich poetów z lat trzydziestych ub. stulecia. Sam zespół określa swoje dokonania mianem Zbuntowanej Orkiestry Podwórkowej i FolkCore… i oba te określenia zdają się pasować jak ulał do repertuaru Hańby.
Istotną wiadomością dla zainteresowanych jest z pewnością to, że zawartość debiutanckiego LP i CD różni się 3 utworami.

Wydawnictwo łódzkiego duetu ALLES to winylowa EP-ka plus płyta CD zawierające 4 utwory stanowiące klasykę polskiego punk rocka. Utwory Dezertera, Post Regimentu, Apatii i Guernica y Luno w wykonaniu Alles zyskały nowe oblicze za sprawą nowej stylistyki przez co zarówno fani punk rocka jak i electro-popu ocierającego się o zimną falę powinni po ten krążek sięgnąć z jednakowym zainteresowaniem.

Winylowy album KINSKY pt. "Copula Mundi" to wznowienie (po raz pierwszy na winylu) debiutu, a zarazem jedynej płyty formacji KINSKY, która przeżywając swoje 5 minut na polskiej scenie okrzyknięta została przez wielu dziennikarzy muzycznych najbardziej progresywnym zespołem rockowym lat 90-tych w Polsce. Co by nie mówić repertuar zespołu jest na tyle charakterystyczny, a jednocześnie trudny do jednoznacznej klasyfikacji, że  ciężko przejść obojętnie obok "Copula Mundi" wydanego pierwotnie w 1993 roku przez firmę SPV. Dzisiaj kolekcjonerzy ważnych albumów w historii rodzimej sceny alternatywnej oraz fani zespołu mają okazję postawić ten krążek na swojej półce postaci płyty winylowej.

Przy okazji nowości uzupełniliśmy ubytki w "antenowej" ofercie zatem wszystko co do tej pory przegapiliście jest ponownie do waszej dyspozycji.... Zapraszamy do sklepu.
Sprawdź ---> CD / LP Antena Krzyku