Garść winyli ze Szwecji i Finlandii dla fanów punk rocka z pólnocy Europy...
2016-08-14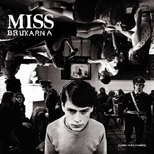 Dla fanów punka egzotycznego mamy porcję winyli z kapelami ze Szwecji i Finlandii. Nie ma tego zbyt dużo a na tyle mało, że warto się pospieszyć z zamówieniem jeśli kogoś kręcą punkowe i hardcore'owe klimaty z północy Europy. Przeważają starocie ale one jak wiadomo są najbardziej pożądane zatem nie ma na co czekać.
Cieplutkie krążki Ebba Grön (3 albumy stanowiące ich pełną dyskografię), Missbrukarna, Kaaos, Troublemakers i Slaktrens czekają zarówno na zwolenników ostrej jazdy jak i bardziej miłych dla uszu dźwięków, a tym którzy zespołów nie znają bądź znają niewystarczająco przybliżamy każdy band krótkim opisem i porcją muzyki zawartymi na kartach produktu.
Wpadajcie do sklepu.


Wznowienie pierwszego albumu jednej z legend szwedzkiego punk rocka.
Ebba Grön to jeden z legendarnych zespołów pierwszej fali szwedzkiego punk rocka. Powstali w 1977 roku w Sztokholmie a rozpadli się 4 lata później. W tym dość krótkim okresie swojej aktywności nagrali 3 albumy studyjne (później pojawił się także krążek koncertowy) i stali się legendą szwedzkiej sceny punk, na inspirację którą w późniejszych latach powoływało się wiele szwedzkich zespołów. Ich koncerty często kończyły się bijatykami z przeciwnikami zespołu, który otwarcie występował przeciwko rządowi, rodzinie królewskiej, atakował system kapitalistyczny i powoływał się na pochodzenie z robotniczych przedmieść Sztokholmu.
Końcem zespołu stała się odmowa służby wojskowej przez jednego z członków Ebba Grön. Podczas jego pobytu w więzieniu reszta muzyków działała pod nazwą Rymdimperiet wydając swój pierwszy album w 1983 roku z czasem zmieniając nazwę na Imperiet i oddalając się od punk rocka tak bardzo jak to tylko możliwe choć niekiedy ich pierwszy album uznawany jest za ostatnie wydawnictwo Ebba Grön.
W 2003 roku, krótko po śmierci Joe Strummer'a, gitarzysta The Clash Mick Jones odwiedził Szwecję grając koncerty poświęcone zmarłemu muzykowi. W koncertach towarzyszył mu reaktywowany z tej okazji zespół Ebba Grön.
LP MISSBRUKARNA – Zooma In En Zombie
Missbrukarna to jeden z pierwszych hardcore'owych zespołów w Szwecji dzisiaj posiadający status legendy. Grupa powstała w 1980 roku stworzona przez muzyków, którzy już od 1977 aktywnie udzielali się w szwedzkich zespołach punkowych.
jeszcze w 1980 zespół który za punkt honoru przyjął granie jak najgłośniejsze i jak najszybsze opublikował 7" na której pojawił się razem z zespołem Panik a w 1983 roku na kasecie magnetofonowej wydany został materiał zatytułowany "Krigets Gentleman" co w zasadzie wyczerpuje temat dyskografii zespołu. Nagrania Missbrukarna pojawiały się jeszcze na składankach, a niekiedy publikowane tez były bootlegi koncertowe ale dopiero krążek "Zooma In En Zombie" wydany w 2012 roku podchodzi do dyskografii zespołu w sposób kompleksowy.
Na płycie nalazły się nagrania powstałe w latach 1980-83 a wśród nich:
- Utwory od A1 do A4 pochodzą z wydanego w 1980 7" split EP Missbrukarna / Panik
- Utwór A5 pochodzi z kasetowej składanki "Sommar-Mix!" wydanej w 1982 roku. Utwr nagrany na żywo w Forsa Studio w 1980.
- Utwory od A6 do A10 pochodzą z powtórzonej sesji nagraniowej w Forsa Studio, nagrane latem 1981. Wcześniej niepublikowane.
- Utwory od A11 do A13 pochodzą z wydanej w 1983 roku kompilacji "Really Fast Really Fast Vol. 1". Nagrane w tym samym roku.
- Utwory od B1 do B17 pochodzą z wydanego w 1983 roku na kasecie materiału pt. "Krigets Gentlemän". Nagrane i zmiksowane latem 1983.
- Utwory od B18 do B20 nagrane podczas koncertu w 1987 roku w Forsa Studio. Wcześniej niepublikowane
Płyta zawiera drukowaną wkładkę z tekstami i informacjami o zespole.
LP - KAAOS - Totaalinen Kaaos
16 hardcore'owych lut z początkowego okresu działalności kultowego fińskiego zespołu. Kapela powstała w 1980 roku a jej sound określano często znakiem rozpoznawczym fińskiego brzmienia lat 80-ych.
Krążek zawiera nagrania z unikatowej EP-ki wydanej w 1982 roku przez Propaganda Records oraz nagrania pochodzące ze składanek "Systeemi egg Toimi" i "Russia bombs Finland" wydanych w tym samym roku. Prędkość odtwarzania 45 rpm.
LP TROUBLEMAKERS - Totalradio
Totalradio" to 8 - najnowszy - album w dorobku szwedzkiej grupy Troublemakers, która w tym roku obchodzi swoje 35 lecie. Zespół powstał w 1981 roku w Gothenburgu i działał aktywnie do 1991 roku kiedy to zwiesił działalność wracając na scenę 4 lata później i regularnie od tamtej pory wydając płyty.
Najnowszy album Troublemakers przypadnie zapewne najbardziej fanom dość melodyjnego grania (co w przypadku wielu skandynawskich zespołów nie jest wcale takie oczywiste) i powinien zainteresować wszystkich którzy lubią pogrzebać przy kapelach reprezentujących sceny w Polsce nie do końca odkryte.
LP SLAKTRENS - Stralande Tider
Wydany w 2011 roku krążek hardcore, grindcore'owego, szwedzkiego zespołu Slaktrens dokonania którego często porównywane są do legendarnej kapeli MOB 47. Zespół pierwsze swoje utwory opublikowane w postaci demo jako one-man band, z czasem zamieniając się w regularną kapelę w pełnym składzie. Po wydaniu kolejnych nagrań na składankach i 7" Slaktrens nagrali 20 utworów z przeznaczeniem na swoja pierwszą 12", która ukazała się pod tytułem "Stralande Tider".
Fani wściekłego grania będą mieli frajdę słuchając szalonych, krótkich kompozycji.


Polecane
Totalradio
Stralande Tider