Debiut płytowy LOVELOT'a
2013-04-11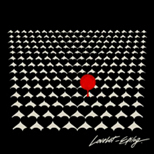 W ostatnim czasie pojwił się na runku debiutancki album warszawskiej formacji LOVELOT zatytułowany ""Epilog".
Zespół Lovelot powstał w Warszawie w 2011 roku. Punktem wyjścia dla tworzących go muzyków była fascynacja muzyką gitarową lat 60., starym soulem, brytyjskim punk rockiem pierwszej fali i klimatami mod revival.
Lovelot hołduje zasadzie "modern oldschool" - utwory wyraźnie inspirowane graniem sprzed lat brzmią bardzo współcześnie, a teksty odnoszą się do rzeczywistości A.D. 2012.
"Epilog" to debiutancki krążek zespołu, który został założony w Warszawie w 2011 roku z inicjatywy Maćka Mroczka, basisty punkowej grupy The Lunatics, Kuby Ganczewskiego - gitarzysty znanego z formacji The Bunglers i Kuby Kujałowicza - perkusisty mającego na koncie granie m.in. w The Kuflers, Obibox i 22pm.
- Co oznacza Lovelot? Nazwa pochodzi z komiksu o Tytusie Romku i A'tomku. Każdy z członków zespołu czytał komiksy o Tytusie będąc dzieciakiem i kilka lat później zamarzył o graniu w zespole. Ta nazwa kojarzy się z gówniarską energią i entuzjazmem, jaki trzeba mieć żeby grać rock'n'rolla i z wieczną młodością, którą to granie zapewnia...

Płyte promują dwa teledyski, które obejrzeć można m.in. na karcie produktu w naszym sklepie.
ZAMÓW PŁYTĘ ---> CD LOVELOT - Epilog