DVD i wznowienie pierwszego albumu RAMONES.
2005-06-24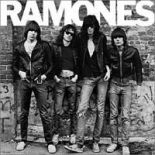 Całkiem niedawno Amerykańska firma RHINO wypuściła na rynek DVD RAMONES pt. "End Of The Century: The Story Of The Ramones", a już przygotowuje reedycję pierwszego albumu grupy, którego premierę wyznaczyła na 19 lipca. Ta historyczna płyta nagrana w kilka dni i zmiksowana w kilka godzin wywróciła do góry nogami wszystko co wczesniej dziło się w muzyce rockowej, a obecnie wydawca postanowił udowodnić fanom zespołu, że poddane dodatkowej obróbce nagrania klasyków punka mogą brzmieć jeszcze lapiej. Podstawowy repertuar pierwszego wydania płyty zawierający 14 utworów wzbogacony zostanie ośmioma kompozycjami bonusowymi pośród których znajdą sie 3 niepublikowane wcześniej wersje demo.
Jakby tego było mało ta sama firma zapowiada na 16 sierpnia premierę specjalnego boxu zawierającego 100 utworów RAMONES o tytule "Weird Tales of the Ramones", który na 3 CD zaprezentuje klasyczny materiał grupy wzbogacony rzadkimi nagraniami ze stron B singli i coverami. Do kompaktów dołaczona bedzie płyta DVD "Lifestyles of the Ramones and More!" z 18 utworami (w tym jeden kawałek w wersji live). Całość wzbogaci specjalna komiksowa książeczka, na stronach której cześć grupie oddadzą rysownicy niejednoikrotnie związani w przeszłości z zespołem jak choćby John Holmstrom znany z ilustracji na okładkach oryginalnych wydań albumów "Rocket To Russia" i "Road To Ruin".