Co się wydarzy w sobotę wieczorem?????
2011-04-08
Oto jest! Nadszedł moment aby nagrodzić cierpliwość fanów KOMET. Teraz tym z nich, którzy preferują winyl potrzebna im będzie także czujność i szybkość… Choć oficjalna premiera handlowa najnowszej płyty zespołu zatytułowanej "Luminal" będzie miała miejsce 16 kwietnia to u nas już w najbliższą sobotę (równo o północy z soboty na niedzielę) będzie można zamówić płytę zarówno na CD jak i na winylu.
Zapewne kolejna "walka o numery", która tradycyjnie proponujemy fanom, także tym razem zelektryzuje zwłaszcza zwolenników płyt winylowych.
Wersja LP "Luminalu" wydana została na dwóch kolorach plastiku w limitowanym nakładzie 330 sztuk, z czego 110 kopii dostępnych będzie na pomarańczowym winylu (i jego odcieniach), a reszta na winylu czarnym. Każda płyta posiada indywidualny numer umieszczony na specjalnej nalepce, ponadto winyle kolorowe oznakowane są dodatkowym stickerem z informacją o kolorze płyty.
Zamawiając konkretny numer krążka w sklepie masz pewność, że trafi do Ciebie!!!

Przez pierwsze dwa tygodnie od premiery płyty winyle dostępne będą jedynie w sklepie na stronie Jimmy Jazz…. Co będzie potem zależy od tego czy fani zespołu dadzą szansę innym…. Ostatnia premiera winylowej edycji albumu Partii w zasadzie zamknęła możliwość zakupu płyt kolorowych po pierwszych kilkunastu godzinach od uruchomienia sprzedaży…

Razem z Winylami ruszy sprzedaż płyty CD oraz gadżetów zespołu: Koszulek, znaczków, oraz pakietów, dzięki którym dajemy wam możliwość zakupu płyty CD i kompletu zespołowych gadżetów (CD + koszulka + torba + znaczek) za kwotę pozwalającą na spore oszczędności….

Zaczynamy odliczanie…. Start o północy z soboty na niedzielę….

*********************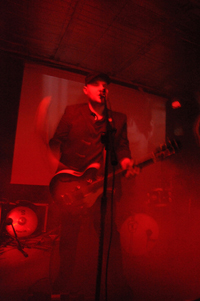 "Nie chcemy stać w miejscu i do końca życia nagrywać różnych wersji tej samej płyty" deklarował lider warszawskich Komet, kiedy dwa lata po rewelacyjnym debiucie z 2003 roku zespół zapowiadał swój kolejny album. Wydana wówczas płyta "Via Ardiente" przysporzyła Kometom rzeszę nowych fanów w Polsce i zagranicą, a w oczach muzycznych ekspertów wywindowała grupę do rangi jednego z najbardziej wartościowych i intrygujących zjawisk na polskiej scenie rock'n'rollowej.
Muzycy dowodzeni przez Lesława dowiedli nie raz, że Komety są godnym kontynuatorem misji jaką zapoczątkowała swoją muzyczną rewoltą kultowa Partia, do dzisiaj stawiana za wzór przekraczania stylistycznych granic i łamania skostniałych, muzycznych schematów. Fascynacja rock'n'rollową tradycją jest dla Komet pożywką, dzięki której pękają kolejne bariery stylów, a każdy następny album do chwili premiery jest intrygującą tajemnicą. Jej odsłonięcie jest zawsze dla słuchacza nie mniej intrygującym doznaniem. Muzycy jeszcze nigdy nie zawiedli swoich fanów i także tym razem zapowiadają muzyczną ucztę.

Dowodzone przez Lesława Komety są obecnie jednym z najpopularniejszych i najbardziej identyfikowalnych, krajowych zespołów alternatywnych, a zarazem kontynuacją działającej w latach 1994-2003 Partii. Znajduje to odbicie nie tylko w podejściu do artystycznej twórczości ale także aktualnym składzie grupy, w którym po zmianach personalnych ponownie spotkali się muzycy znani z Partii.
Podobnie jak ich poprzedniczka, Komety stworzyły swój własny styl muzyczno-słowny, będący współczesnym spojrzeniem na początki rock'n'rolla, któremu odpowiedzialny za repertuar lider dodaje blasku dzięki przebojowym kompozycjom, dbałości o nowoczesne brzmienie i specyficzne spojrzeniu na rzeczywistość odbijającą się w tekstach grupy. Zaowocowało to uznaniem Lesława za jednego z najważniejszych songwriterów przełomu wieków przez pismo literackie "Lampa" oraz dwukrotnym zgłoszeniem do paszportów Polityki.
Nie bez powodów także Komety są jednym z nielicznych polskich zespołów, którym udało się zaistnieć zagranicą czego dowodem jest album "Story Of Komety" wydany w Meksyku oraz niezliczona ilość nagrań dostępnych na składankach w najdalszych zakątkach globu od Japonii, USA po Europę...

Choć przez niemal dekadę działalności Komety dorobiły się sześciu albumów to deklaracje Lesława są niezmiennie aktualne, a każda z płyt stanowi odrębną wartość i kolejny krok w pochodzie do serc fanów i krytyków muzycznych.
"Integralnym elementem twórczości Partii i Komet była zawsze obsesyjna fascynacja popkulturą, szczególnie tą z lat 50. i 60., ale z perspektywy warszawskiej ulicy. Jednak największym źródłem inspiracji jest popkultura polska" – ten głos Lesława nadal brzmi głośno, a najnowszy album Komet zatytułowany "Luminal" będzie tego najlepszym dowodem.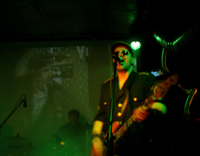 Wysiłek jaki muzycy włożyli aby na nowej płycie uzyskać niepowtarzalny efekt brzmieniowy nie poszedł na marne. Sesja nagraniowa do albumu "Luminal" trwała z przerwami 2 lata, a efektem jest 11 premierowych kompozycji, które zespół rejestrował w renomowanych warszawskich studiach: Serakos, LWW i Kontrabanda. Poza Kometami w nagraniu płyty uczestniczyło 13 zaproszonych muzyków, w tym kwartet smyczkowy i sekcja dęta.
Skala przedsięwzięcia od strony realizacyjnej wydaje się nieporównywalna z dotychczasowymi dokonaniami zespołu podobnie jak nieporównywalny jest przełom, który dokonał się w repertuarze grupy. Fani Komet bez problemu rozpoznają na płycie swoich ulubieńców, ale jak zwykle Lesław zadbał o to aby teraźniejszość Komet nie była jedynie lustrzanym odbiciem przeszłości ...
"Obecnie polska piosenka stała się bardzo konserwatywna. Wielu wykonawców ogranicza się do nagrywania kowerów i podąża wyłącznie bezpiecznymi drogami. Wrodzona przekora zachęciła mnie do nagrania płyty odważnej muzycznie, tekstowo i brzmieniowo." – twierdzi lider Komet.
Próbką tego co przynosi nowa płyta są singlowe utwory "Osiemnaste urodziny" i "Mogłem być Tobą" promujące album, doskonale przyjęte przez fanów i prezenterów radiowych, a także przygotowujące grunt pod kolejne nagrania, które ujawni premiera płyty.