BULBULATORS "Aut Punk Aut Nihil"
2007-04-16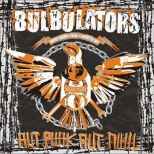 BULBULATORS maja juz przygotowany nowy album, który na przelomie kwietnia i maja wyda łódzka firma Noise Annoys. Krążek będzie nosił tytuł "Aut Punk Aut Nihil" i zawierał będzie 12 utworów plus teledysk.
Czwarty studyjny album punkowych weteranów ze Śląska nie powinien zawieść wszystkich tych, którym przypadła do gustu ich poprzednia płyta. Świetna produkcja, ciekawe aranżacje, teksty o punk rocku, piciu, dziewczynach i o tym co nas wkurza na codzień.
Na deser zostają jeszcze dwa covery "Mamo" Niebiesko-Czarnych oraz "Today Your Love...Tomorrow The World" The Ramones. Płyta ukaże się w gustownym digi-packu z plakatem i tekstami. Jako bonus został dołączony videoclip do kawałka "Żywe Trupy".
Płyta wkrótce do zamówienia w naszym sklepie.
Tacklista:

1.Sprawiedliwość
2.Dziewczyny Wolą Blondynki
3.RP Jezus
4.Żyj i Pozwól Umrzeć
5.Nie Chcę Dorastać
6.Pieniądze
7.Mamo, Mamo
8.Nie Jestem Głupcem
9.Alko Story
10.Żywe Trupy
11.Today Your Love...Tomorrow The World
12.Aut Punk Aut Nihil
Wiecej o zespole na stronie ---> BULBUATORS
Niecierpliwym polecamy ostatni numer GARAZU gdzie na pycie dołączonej do pisma znaleźć mozna dwa utwory grupy : "Męzczyźni wolą blondynki" oraz "Pieniądze" --->
GARAZ # 25