Albumy Way Side Crew i Road Trip's Over już dostepne...
2006-08-27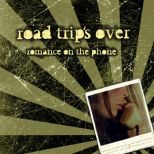 Pierwsze premiery płytowe Jimmy Jazz u schułku wakacji to nowy album WAY SIDE CREW "Razem do piekła" i debiutancki krążek ROAD TRIP'S OVER "Romance on the phone". Fani ulicznego hc/rock'n'rolla i californian punka powinni być usatysfakcjonowani nowymi wydawnictwami, a tym, którzy nie znają dokonań obu grup udostepniamy pliki MP3 w dziale DOWNLOAD.
Utwór "Respect" jest pierwszym siglem RTO promującym album i m.in. własnie ten plik jest do ściągnięcia na naszej stronie.
Poniżej bliżej prezentujemy oba albumy.
JAZZ 094 - ROAD TRIP'S OVER "Romance on the phone" (CD)
Początki ROAD TRIP';S OVER to czerwiec 2004 roku. Zespół stworzyło 3 muzyków związanych już wcześniej z kilkoma szczecińskimi formacjami punkowymi.
Maciek - gitara, wokal (ur.1983), Konrad - bas, wokal (ur.1987) i Kacper - perkusja (ur.1986) uznali, ze czas stworzyć projekt, któremu warto poświęcić wolny czas, i który spełni ich muzyczne oczekiwania. Założeniem muzyków było granie rock'n'rolla w najczystszej postaci ale życie szybko skorygowało te plany przestawiając formację na obecnie znane tory co stało się głównie dzięki zaangażowaniu w tworzenie repertuaru i chęci przekazania emocji rozsadzających członów grupy.
Po okresie prób i intensywnych, lokalnych koncertów ROAD TRIP'S OVER pokazali się szerzej zwyciężając w Ogólnopolskim Festiwalu muzyki Rockowej "Generacja 2005", uczestnicząc w wielu dużych koncertach i jeszcze większej ilości klubowych występów. W czerwcu koncert zespołu zarejestrowany został i wyemitowany na falach BIS Polskiego Radia, wywiad z grupą trafił do Garażu - największego magazynu poświęconego ulicznym odmianom muzyki – a dwa utwory opublikowano na płycie dołączonej do pisma. W lipcu kolejne 2 kompozycje RTO znalazły się na składance "Prowadź mnie ulico vol. 3" (Jimmy Jazz Records) jako zapowiedź albumu, którego premiera ustalona została na sierpień 2006.
Na debiutanckim krążeku o tytule "Romance On The Phone" znaleźć można to wszystko z czego znają zespół uczestnicy koncertów. Potężna dawka energii i ultra-melodyjne kompozycje w stylu najlepszych wzorców kalifornijskiego punk rocka z angielskimi tekstami brzmią szczerze i porywają słuchaczy. Grupa intensywnie pracuje nad coraz szerszą prezentacją swoich możliwości, głównie za sprawą koncertów, których granie i sprawianie tym samym radości innym – jak sami o sobie mówią – kręci ich najbardziej.
Wydanie albumu przyniesie kolejną porcję koncertów RTO w różnych miejscach Polski, grupa pracuje także nad kolejnym – po "Respect" – teledyskiem promującym debiutancki album.
---> TRACKLISTA
JAZZ 093 - WAY SIDE CREW "Razem do piekła" (CD)
Drugi album Way Side Crew przynosi nieco zmian w brzmieniu zespołu, który z ciężkiego, agresywnego hardcore przeszedł na pozycje bardziej rock'n'rollowe. Muzyka grupy nadal tętni energią, a melodyjne kompozycje ciągle porywają rytmem ulicznego rock'n'rolla. Album zawiera 13 całkowicie nowych kompozycji wzbogaconych plikami wideo do utworu "Przegrany los" i fragmentem występu grupy na żywo. Doskonałe przyjęcie Way Side Crew na koncertach przez punkowa publiczność świadczy o wysokiej formie zespołu znanego już także z kilku składanek. Album "Razem do piekła" potwierdza te notowania grupy.
---> TRACKLISTA