Albumy MADE IN POLAND, EWY BRAUN i ALLES... Antena Krzyku zapowiada kolejne premiery.
2016-10-31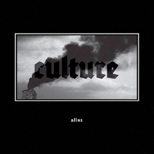 Wkrótce kolejne tytuły w katalogu Anteny Krzyku trafią w ręce fanów niezależnego rocka. Tym razem Antena Krzyku proponuje wśród swoich premier m.in. winylową wersję płyty "Martwy Kabaret" z historycznym, jarocińskim koncertem Made in Poland, album Ewy Braun po raz pierwszy na winylu oraz premierę drugiego albumu łódzkiego duetu Alles na CD i LP.
Wszystkie premiery 20.11.2016....
Wszystkie wspomniane pozycje można już zamawiać w naszym sklepie w dziale z ---> PRE-ORDER'ami.
Made in Poland to jeden z pierwszych i najciekawszych polskich zespołów nawiązujących do nurtu zimnej fali. Kapela powstała w 1984 roku na gruzach punkowej Ekshumacji stając się jeszcze w tym samym roku rewelacją festiwalu w Jarocinie, gdzie pojawiła się także rok później. Jeszce w 1985 roku zespół zarejestrował singiel "Ja myślę / Obraz we mgle" wydany przez Tonpress, a utwór "Ja myślę" dodatkowo pojawił się na składance "Jeszce Młodsza Generacja" co wyczerpuje fonograficzne dokonania zespołu do momentu odejścia z grupy oryginalnego wokalisty Ozzy'ego w roku 1986.
Po próbach z innymi wokalistami a w finale także po powrocie Ozzy'ego w 1987 roku zespół zarejestrował kilka nagrań studyjnych oraz w 1989 roku wydał album "Made in Poland", który jednak stylistyczne odbiegał od tego co zjednało zespołowi sympatie publiczności a to w efekcie doprowadziło do rozpadu grupy.
W późniejszym czasie zespół reaktywował się w z perkusistą Arturem Hajdaszem jako wokalistą wydając kolejne albumy jednak starzy fani zespołu zdecydowanie chętniej sięgają po czesne dokonania zespołu zebrane z czasem na podwójnej płycie CD wydanej przez oficynę Manufaktura Legenda w 2008 roku.
Obecnie, zawarty m.in. na wspomnianym krążku jarociński koncert Made in Poland z 1985 roku doczekał się wydania winylowego za sprawą Anteny Krzyku.
Płyta zawiera 10 kompozycji Made in Poland zarejestrowanych podczas koncertu na festiwalu w Jarocinie, 15 sierpnia 1985 roku.
Materiał nieistniejącej już, słupskiej Ewy Braun wydany pierwotnie przez Antenę Krzyku w 1998 roku na kasecie i CD obecnie wznowiony przez tą samą wytwórnię w postaci płyty winylowej, poddany został dodatkowemu masteringowi, a całość wytłoczono na 180 g, niebieskim-transparentnym winylu.
Drugi album łódzkiego duetu elektronicznego którego dokonania sklasyfikować można jako mieszankę wielu wpływów od Minimal, Electro, Dark Wave, Anarcho-Wave, Electro-Punk po Industrial. Zawartość albumu to w całości polskojęzyczne utwory, których brzmienie odbiega nieco od tego co fani znają z debiutu grupy, wydanego na kasecie w 2014 roku albumu "Post". "Culture" przynosi materiał muzyczny o nieco mniej tanecznym brzmieniu niż debiut. Na "Culture" muzyka zespołu zyskuje mocniejsze brzmienie dodatkowo podkreślane silniejszymi w wymowie tekstami co być może jest pokłosiem wydawnictwa "Together We Are", 7" Ep-ki na której Alles zmierzył się z klasyką polskiego punk rocka prezentując swoje wersje utworów Dezertera, Post Regimentu, Apatii i Guernica Y Luno.