7 listopada premiera nowego albumu SEX BOMBY - "Abstrahuj"
2013-11-01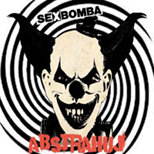 7 listopada będzie miała miejsce premiera najnowszego albumu SEX BOMBY zatytułowanego "Abstrahuj", którego wydawcą będzie firma Lou & Rocked Boys. Ostatnie krążki Sex Bomby udowodniły, że możemy się spodziewać kolejnej porcji solidnego, melodyjnego grania na punkową nutę. Potwierdza to udostępniony przed premierą promo-mix nowej płyty.
"Abstrahuj" to połączenie ostrego gitarowego grania i melodyjnych zaśpiewów. 11 premierowych opowieści będących przemyśleniami na temat życia we współczesnej Polsce. Na deser bonus, studyjna wersja utworu "Kochajmy się" z 1987r., który jak dotąd ukazał się jedynie w wersji demo.
Kolejny album formacji z Legionowa to konsekwentne rozwinięcie własnego stylu, znanego z takich wcześniejszych albumów jak: "CTRL+ALT+DELETE", "Newyorksyty", "Alkohol" czy "To Niemożliwe". Mieszanka punkrocka i wybuchowego rockandrolla w najnowszym wydaniu.

Do utworu "Mały Promil", pierwszego singla promującego krążek, nakręcony został teledysk, który już jest obecny w sieci. 

Płyta dostępna jest od 7 listopada ale już dziś można ją zamawiać w naszym sklepie...

Zamów ---> CD SEX BOMBA - "Abstrahuj"