1 grudnia premiera nowego albumu ADHD SYNDROM!!!
2011-11-14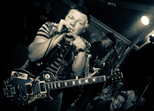 Pochodząca z Podhala grupa ADHD SYNDROM zadebiutowała dwa lata temu albumem "Grzeczna młodzież". Mimo tego, że wspomniany debiut wyszedł spod ręki punkowych nastolatków jego zawartość brzmiała bardzo dojrzale, przekonała fanów, szybko pozwoliła zespołowi wyjść poza krąg lokalnej popularności i dołączyć do grona najciekawszych i najaktywniejszych reprezentantów krajowej sceny punk.
Konsekwencją wydania płyty było pojawienie się ADHD SYNDROM na szeregu koncertów klubowych, które zespół zagrał u boku wielu cenionych wykonawców sceny niezależnej, a także na istotnych festiwalach takich jak m.in. Slot Art Festiwal (Wrocław), God Night White Pride (Warszawa), Rock na Bagnie (Strękowa Góra) oraz organizowanym przez siebie MEBP Fest w rodzinnych Maniowach.
Prezentowany prze zespół miks melodyjnego, ulicznego punk rocka, hardcore punka i ska to gejzer energii, której trudno się oprzeć, czego doświadczyć mogli uczestnicy koncertów grupy.

Rok 2011 to wspólne przygotowania ADHD SYNDROM i Jimmy Jazz Records do nagrania kolejnego albumu. Chęć przybliżenia zespołu nowym słuchaczom oraz oddania w ręce zdeklarowanych fanów czegoś szerszego niż jedynie płyta CD zaowocowała pomysłem rozszerzenia dotychczasowej, najbardziej powszechnej formuły wydawnictwa o dodatkowy dysk DVD.... i nie tylko...

Materiał zawarty na krążku "Nic się nie zmienia" ujawnia kolejny przełom w dokonaniach ADHD SYNDROM. Zespół okrzepł muzycznie i nieco wyostrzył brzmienie nie tracąc przy tym swojej dotychczasowej melodyjności. Na płycie nie zabrakło akcentu ska choć większość repertuaru stanowią rasowe, punkowe hity przy których tak samo dobrze będą się czuli fani Rancid jak i Casualties, a intrygujące i często bezkompromisowe teksty dodają im specjalnego smaku. 
ADHD SYNDROM już dawno zwrócili na siebie uwagę punkowej publiczności, a tegoroczny występ na festiwalu Rock na Bagnie i nowy album potwierdzają, że czołówka krajowego punk rocka nie może czuć się pewnie…

Nowy album ADHD SYNDROM zatytułowany "Nic się nie zmienia" wydany zostanie w formie digipaku zawierającego CD Audio i płytę DVD. CD audio zawiera 14 premierowych utworów zespoło, natomiast na DVD znajdujesię koncert z festiwalu Rock na Bagnie 2011, reportaż filmowy z festiwalu MEBP 2011 z udziałem grupy, fragmenty wystepu podczas koncertu Kolabonight 2011, teledysk oraz fotogaleria.
Płyta "Nic się nie zmienia" wydana zostanie także w postaci winylowej. Limitowany, numerowany nakład krążka, pojawi się w ilości 330 egz. na dwóch kolorach winylu. Wersję winylową albumu uzupełnia wkładka z tekstami oraz duży plakat z koncertu KOLABONIGHT 2011, na którym ADHD SYNDROM byli gościem i gdzie zarejestrowano kilka utworów wypełniających płyte DVD.
Dodatkowa atrakcją jest fakt, że płyta winylowa i CD posiadają różne okładki.

Oficjalna premiera albumu w wersji CD + DVD oraz LP 1 grudnia w sklepie Jimmy Jazz Records (www.jimmyjazz.pl). Fanó winylu naj zwykle czeka walka o numery płyt (Szczegóły wkrotce)
Do końca roku płyta dostępna będzie głownie w dystrybucjach niezależnych i w sklepach internetowych. Do stacjonarnych sklepów i salonów muzycznych krążek trafi w styczniu 2012.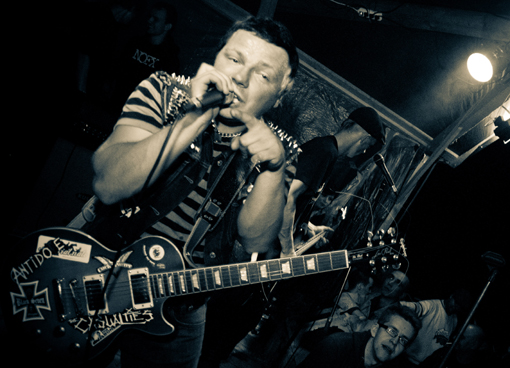 CD Cover




LP Cover