Łatwy zwrot towaru
Kupuj i sprawdź spokojnie w domu. W ciągu 14 dni możesz odstąpić od umowy bez podania przyczyny.
Pokaż szczegóły
14 dni na odstąpienie od umowy
Najważniejsza jest Twoja satysfakcja z zakupów. Zamówione u nas produkty możesz zwrócić w ciągu 14 dni bez podania przyczyny.
Bez stresu

i obaw
Dzięki integracji naszego sklepu z tanimi zwrotami Poczty Polskiej kupujesz bez stresu i obaw, że zwrot zakupionego towaru będzie problematyczny.
Prosty kreator

zwrotów
Wszystkie zwroty w naszym sklepie obsługiwane są przez prosty kreator zwrotów, który daje możliwość odesłania do nas paczki zwrotnej.
KUP LUB ODBIERZ W NASZYM SKLEPIE
Możesz sprawdzić czy towar dostępny jest w sklepie od ręki lub zamówić go przez Internet i odebrać w sklepie.
Sprawdź dostępność
INFORMACJA O PŁYCIE:
Dwa lata temu firma Jimmy Jazz Records nabyła prawa do wszystkich albumów Partii. W listopadzie zeszłego roku ukazała się pierwsza w dorobku Partii płyta z największymi przebojami grupy pt. "Umrzeć jak James Dean" doskonale przyjęta przez fanów.  Wraz z informacjami o "Best of.." firma zapowiedziała reedycję wszystkich albumów legendarnej formacji. Zgodnie z zapowiedziami właśnie ukazuje się reedycja debiutanckiego albumu zatytułowanego po prostu "Partia".
Zarówno wypełniające krażek nagrania jak i okładka zostały poddane specjalnym zabiegom poprawiającym ich jakość. Materiał muzyczny zremasterowany został powtórnie w warszawskim studiu Serakos, a okładka płyty przeszła gruntowną przemianę zachowując jednak swój dotychczasowy styl.
Na pewno miłą niespodzianką dla kolekcjonerów czarnych krążków będzie winylowa wersja albumu. Winyl ukaże się w limitowanym, numerowanym nakładzie 330 szt. i na trzech kolorach plastiku: czarnym, zielonym i żółtym wzbogacony wkładka z tekstami
Debiutancki album Partii ukazał się pierwotnie w 1998 nakładem firmy Ars Mundi. Album wzbudził duże zainteresowanie mediów i to dzięki niemu zespół zyskał poważne grono fanów. To właśnie na tej płycie znalazły się tak wielkie przeboje grupy jak: "Warszawa i ja", "Chłopak czy dziewczyna", "Piękny chuligan", "Tydzień i jeden dzień".
Słuchaczom płytę przypomni i będzie promował wydawnictwo pierwszy singiel z utworem  "Gwiazdy", który jeszcze przed premierą płyty trafi do rozgłośni radiowych.

O PARTII:
Partia, działająca w latach 1993 - 2003 w chwili obecnej oceniana jest nie inaczej jak tylko w kategoriach kultowych. Fani grupy nie mają co do tego wątpliwości, a ci którzy nie mieli szczęścia i okazji zetknąć się z dokonaniami warszawiaków w okresie ich aktywności,  mogą nadrobić zaległości.
Swoją pozycję w historii polskiej muzyki zespół zawdzięcza w równej mierze doskonałemu repertuarowi opartemu o nowoczesne, charakterystyczne brzmienie powstałe w oparciu o swing, rockabilly, bigbit i punk oraz polską tradycję pop-kulturową lat 50, 60 i 70-tych.
To swoiste połączenie stworzyło muzyczny wizerunek Partii, który nawet po latach wydaje się być nie do podrobienia, a jego wizualnym uzupełnieniem jest stylowy image grupy.
Charakterystyczne teksty lidera zespołu Lesława, poza dużą dawka osobistych refleksji świadomie nawiązują do miejsc, w których na równi kształtowała się muzyczna i czysto ludzka świadomość muzyków. Nie przez przypadek jeden z albumów grupy nosi tytuł "Żoliborz-Mokotów" i nie przez przypadek Partia uznawana była za zespół na wskroś warszawski, co nie przeszkadzało zaistnieć jej szerzej .
Sceniczna aktywność Partii stała się inspirującym impulsem dla wielu artystów krajowej sceny muzycznej. Dowodem tego jest wydany w 2005 przez Jimmy Jazz Records album "Tribute to Partia", na którym swój muzyczny hołd dokonaniom kultowej formacji składa 24 wykonawców reprezentujących różne style muzyczne, a wśród nich m.in. The Analogs, Pustki, Muchy, Mitch & Mitch, Vespa, Happysad, Krzysztof Warga, Beri Beri, Wersja de Lux i wielu innych…
Ostatni koncert Partii odbył się 11 października 2003 roku w warszawskim klubie Galeria Off. Muzycy swoją artystyczną drogę do dzisiaj kontynuują w równie intrygujących Kometach, na koncertach sięgając po dokonania swojej poprzedniej formacji i wywołujące wśród fanów te same pozytywne reakcja jak przed laty. Dowodzi to niezbicie, że fenomen Partii pozostaje niepodważalny, a jej nagrania dziś i w przyszłości stanowić będą wskazówkę dla wielu artystów szukających inspiracji na krajowej scenie.
Wydany w ubiegłym roku przez Jimmy Jazz Records album "Umrzeć jak James Dean – The Besto of Partia" był podsumowaniem dorobku, którego Partia nie doczekała się przed laty, a jednocześnie początkiem zapowiedzianych reedycji kultowych płyt zespołu, na które zęby ostrza sobie wszyscy fani sprzed lat, a także ci, których fenomen grupy docenili dzięki "The Best of Partia".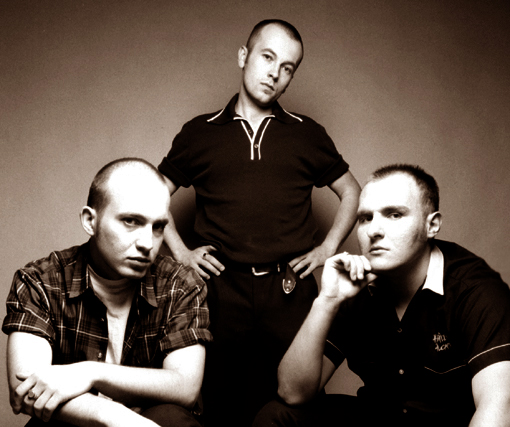 Warszawa i ja

Pociąg do nikąd

Ulice

Parasole

Chłopak czy dziewczyna?

10 godzin

Tydzień i jeden dzień
Update Required
To play the media you will need to either update your browser to a recent version or update your
Flash plugin
.