Łatwy zwrot towaru
Kupuj i sprawdź spokojnie w domu. W ciągu 14 dni możesz odstąpić od umowy bez podania przyczyny.
Pokaż szczegóły
14 dni na odstąpienie od umowy
Najważniejsza jest Twoja satysfakcja z zakupów. Zamówione u nas produkty możesz zwrócić w ciągu 14 dni bez podania przyczyny.
Bez stresu

i obaw
Dzięki integracji naszego sklepu z tanimi zwrotami Poczty Polskiej kupujesz bez stresu i obaw, że zwrot zakupionego towaru będzie problematyczny.
Prosty kreator

zwrotów
Wszystkie zwroty w naszym sklepie obsługiwane są przez prosty kreator zwrotów, który daje możliwość odesłania do nas paczki zwrotnej.
KUP LUB ODBIERZ W NASZYM SKLEPIE
Możesz sprawdzić czy towar dostępny jest w sklepie od ręki lub zamówić go przez Internet i odebrać w sklepie.
Sprawdź dostępność
"Totalradio" to 8 - najnowszy - album w dorobku szwedzkiej grupy Troublemakers, która w tym roku obchodzi swoje 35 lecie. Zespół powstał w 1981 roku w Gothenburgu i działał aktywnie do 1991 roku kiedy to zwiesił działalność wracając na scenę 4 lata później i regularnie od tamtej pory wydając płyty.

Najnowszy album Troublemakers przypadnie zapewne najbardziej fanom dość melodyjnego grania (co w przypadku wielu skandynawskich zespołów nie jest wcale takie oczywiste) i powinien zainteresować wszystkich którzy lubią pogrzebać przy kapelach reprezentujących sceny w Polsce nie do końca odkryte.
Totalradio

Stoppatorsk

Ingenting Är Värt Nånting

Skål I Hatten

Kungen Håller Tal

Faller En Faller Alla

Fälleben

Drömmar Och Nostalgi

Med Utsikt Över Stan

Gamla Haga

Hem Igen

Keps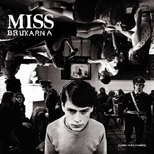 Dla fanów punka egzotycznego mamy porcję winyli z kapelami ze Szwecji i Finlandii. Nie ma tego zbyt dużo a na tyle mało, że warto się pospieszyć z zamówieniem jeśli kogoś kręcą punkowe i hardcore'owe klimaty z północy Europy. Przeważają starocie ale one jak wiadomo są najbardziej pożądane zatem nie ma na co czekać.
Cieplutkie krążki Ebba Grön (3 albumy stanowiące ich pełną dyskografię), Missbrukarna, Kaaos, Troublemakers i Slaktrens czekają zarówno na zwolenników ostrej jazdy jak i bardziej miłych dla uszu dźwięków, a tym którzy zespołów nie znają bądź znają niewystarczająco przybliżamy każdy band krótkim opisem i porcją muzyki zawartymi na kartach produktu. Wpadajcie do sklepu....
Update Required
To play the media you will need to either update your browser to a recent version or update your
Flash plugin
.