Łatwy zwrot towaru
Kupuj i sprawdź spokojnie w domu. W ciągu 14 dni możesz odstąpić od umowy bez podania przyczyny.
Pokaż szczegóły
14 dni na odstąpienie od umowy
Najważniejsza jest Twoja satysfakcja z zakupów. Zamówione u nas produkty możesz zwrócić w ciągu 14 dni bez podania przyczyny.
Bez stresu

i obaw
Dzięki integracji naszego sklepu z tanimi zwrotami Poczty Polskiej kupujesz bez stresu i obaw, że zwrot zakupionego towaru będzie problematyczny.
Prosty kreator

zwrotów
Wszystkie zwroty w naszym sklepie obsługiwane są przez prosty kreator zwrotów, który daje możliwość odesłania do nas paczki zwrotnej.
KUP LUB ODBIERZ W NASZYM SKLEPIE
Możesz sprawdzić czy towar dostępny jest w sklepie od ręki lub zamówić go przez Internet i odebrać w sklepie.
Sprawdź dostępność
PREMIERA CD / DIGITAL: 20.08.2015
PREMIERA LP: 06.09.2015

EGZ. TESTOWE PŁYTY: nakład 10 sztuk, okładka w innym kolorze niż cały nakład.

Ukraina to punkowa grupa będąca przed laty jednym z zespołów kojarzonych z Ustrzycką Sceną Punkową.
Kapela powstała jako efekt spotkania muzyków dwóch punkowych formacji działających w Brzozowie w latach 1979-82, zespołów Bluff i CKM i znana jest zapewne fanom krajowego punk rocka m. in. ze swojego koncertu na festiwalu w Jarocinie w 1985 roku w czasach gdy był on zdominowany przez rozwijającą się prężnie krajową scenę punk.

Zespół aktywnie działał w latach 80. po czym na długi czas zawiesił działalność pozostając jednak w pamięci fanów. Po reaktywacji w roku 1992 funkcjonował często zmieniając skład jednak niezmiennie proponując fanom swoją wizję punk rocka opartego na sprawdzonych wzorcach charakterystycznych dla polskiej sceny punk z lat 80-tych ubiegłego wieku.

Mimo tego, że część muzyków wyjechała zagranicę i członków zespołu zaczęła dzielić spora odległość w roku 2013 (na 30-lecie istnienia) Ukraina weszła do studia aby nagrać swoje najbardziej znane utwory sprzed lat. Niestety efekt tej sesji stał się ofiarą wewnętrznych tarć weteranów zespołu z nowymi muzykami i nigdy nie wyszedł poza fazę rejestracji dźwięku. Zespół nie złożył broni i na początku roku 2015 sesja nagraniowa powtórzona została z powodzeniem, bijąc na głowę to co powstało wcześniej. 

Efektem ponownej wizyty w studio jest album zatytułowany "Nuda" zawierający utwory pochodzące z początkowego okresu działalności UKRAINY. Powstały one oryginalnie w latach 1980-1985, a współczesne możliwości rejestracji dodały im mocy i melodyjności, ujawniając niejednokrotnie prawdziwe punkowe hity.
10 utworów zarejestrowanych w roku 2015 uzupełnionych zostało 3 kompozycjami nagranymi w roku 1995, a współcześnie poddanymi ponownemu masteringowi.  
Album "Nuda" wydany został w formacie CD/LP/Digital. Wersja winylowa płyty wytłoczona została na czarnym i żółtym winylu 180 g.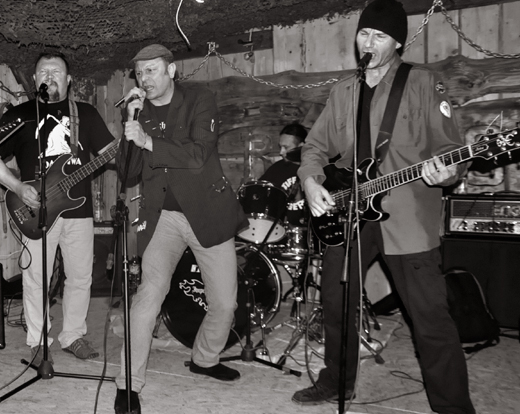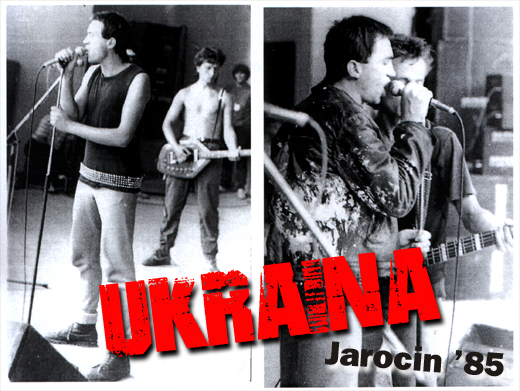 Update Required
To play the media you will need to either update your browser to a recent version or update your
Flash plugin
.