Album białostockiej grupy URAN, która ma wprawdzie za sobą spory okres aktywności jednak dopiero teraz światło dzienne ujrzał jej debiutancki, oficjalnie wydany krążek.

Uran zawiązał się w roku 2000 i od momentu powstania regularnie pojawia się na ważnych koncertach lokalnych, nie stroniąc od wizyt w klubach innych miast. Zmiany składu, jakie były udziałem grupy, nie wpłynęły na jej aktywność sceniczną. Zespół ma za sobą koncerty u boku tak istotnych przedstawicieli krajowej sceny punk jak KSU, The Analogs, Bulbulators, LD50, Złodzieje Rowerów, Uliczny Opryszek, Zbeer, a także argentyńskich Argies czy litewskich Toro Brawo, z którymi zagrał kilka koncertów na Litwie. W roku 2011 Uran stanął także na scenie Festiwalu Rock Na Bagnie.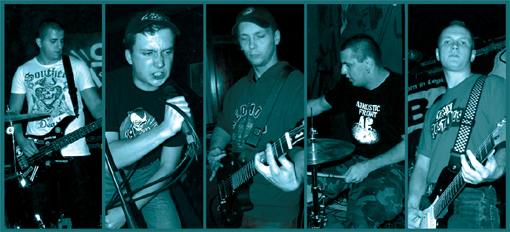 Od momentu powstania grupa zrealizowała kilka sesji nagraniowych, które zaowocowały wydawnictwami wydanymi samodzielnie przez zespół w niewielkich nakładach. Jedna z takich sesji nigdy nie została opublikowana i to ona właśnie stanowi główną zawartość debiutanckiego krążka zatytułowanego po prostu "Uran". Dopełnieniem tego materiału jest kilka utworów powstałych podczas innej wizyty zespołu w studio. Łącznie na debiutancki krążek URANU składa się 13, melodyjnych i ostrych, punkowych utworów (wśród nich cover Ramzes & The Hooligans), które pokazują Kapelę w dynamicznej, muzycznej odsłonie, uzupełnionej przez charakterystyczne dla punkowej konwencji, dosadne i realistyczne teksty.