Łatwy zwrot towaru
Kupuj i sprawdź spokojnie w domu. W ciągu 14 dni możesz odstąpić od umowy bez podania przyczyny.
Pokaż szczegóły
14 dni na odstąpienie od umowy
Najważniejsza jest Twoja satysfakcja z zakupów. Zamówione u nas produkty możesz zwrócić w ciągu 14 dni bez podania przyczyny.
Bez stresu

i obaw
Dzięki integracji naszego sklepu z tanimi zwrotami Poczty Polskiej kupujesz bez stresu i obaw, że zwrot zakupionego towaru będzie problematyczny.
Prosty kreator

zwrotów
Wszystkie zwroty w naszym sklepie obsługiwane są przez prosty kreator zwrotów, który daje możliwość odesłania do nas paczki zwrotnej.
KUP LUB ODBIERZ W NASZYM SKLEPIE
Możesz sprawdzić czy towar dostępny jest w sklepie od ręki lub zamówić go przez Internet i odebrać w sklepie.
Sprawdź dostępność
Premiera 12.10.2019. Wysyłka najpóźniej w dniu premiery

Kompaktowe wznowienie kultowej płyty zespołu Dr. Cycos. Album oryginalnie wydany w wersji kasetowej w 1996 roku, 4 lata później pojawił się na CD, był jednym z pierwszych polskich wydawnictw studyjnych z muzyką ska i podobnie jak działalność zespołu stał się jednym z ważnych impulsów decydujących o narodzinach polskiej sceny Ska. Dr. Cycos był też zespołem, w którym udzielało się trzech muzyków z podstawowego, założycielskiego składu The Analogs, którzy do dziś w swoim repertuarze koncertowym posiadają 2 kompozycje z tej płyty.
Z tego też powodu kompaktowe wznowienie albumu "Dr Cycos" pojawia się z okazji 30-lecia Jimmy Jazz Records i 25 lecia The Analogs jako efekt współpracy Jimmy Jazz Records i Oldschool Records.

Wcześniejsze edycje albumu w wersji CD wydane zostały w klasycznym, plastikowym pudełku i nie posiadały wkładek z tekstami co w przypadku tego wydania zostało zmienione. Aktualna reedycja CD pojawi się w digi packu uzupełniona o wkładkę z tekstami i zdjęciami zespołu. Front okładki zyskał nieco na kolorystyce, a pozostała cześć oprawy graficznej znanej z kasety i pierwszego wydania CD uległa radykalnej zmianie i utrzymana jest w klimacie starych wydawnictw winylowych.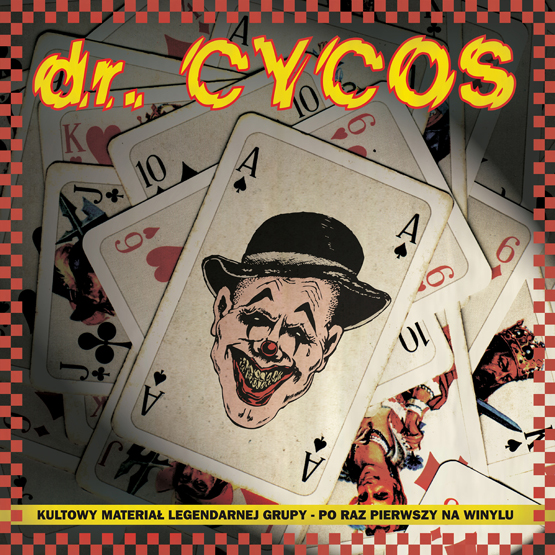 Rzeki marzeń

Bela Donna

Chodź ze mną jeśli chcesz

Nina

Tango

Tequila

Małe kurewki

Dr. Cycos
Update Required
To play the media you will need to either update your browser to a recent version or update your
Flash plugin
.