2019-09-13
Kompaktowe wznowienie albumu Dr. Cycos...
Po premierze winylowej kultowego albumu prekursorów polskiego ska najwyższy czas na kompaktowe wznowienie płyty zespołu Dr. Cycos co zapowiadaliśmy przy okazji premiery LP. Album oryginalnie wydany w wersji kasetowej w 1996 roku, 4 lata później pojawił się na CD, był jednym z pierwszych polskich wydawnictw studyjnych z muzyką ska i podobnie jak działalność zespołu stał się jednym z ważnych impulsów decydujących o narodzinach polskiej sceny Ska. Dr. Cycos był też zespołem, w którym udzielało się trzech muzyków z podstawowego, założycielskiego składu The Analogs, którzy do dziś w swoim repertuarze koncertowym posiadają 2 kompozycje z tej płyty.
Z tego też powodu kompaktowe wznowienie albumu "Dr Cycos" pojawia się z okazji 30-lecia Jimmy Jazz Records i 25 lecia The Analogs jako efekt współpracy Jimmy Jazz Records i Oldschool Records.

Wcześniejsze edycje albumu w wersji CD wydane zostały w klasycznym, plastikowym pudełku i nie posiadały wkładek z tekstami co w przypadku tego wydania zostało zmienione. Aktualna reedycja CD pojawi się w digi packu uzupełniona o wkładkę z tekstami i zdjęciami zespołu. Front okładki zyskał nieco na kolorystyce, a pozostała cześć oprawy graficznej znanej z kasety i pierwszego wydania CD uległa radykalnej zmianie i utrzymana jest w klimacie starych wydawnictw winylowych.
Premiera CD będzie miała miejsce 12 października ale już obecnie płyta jest do zamówieni w naszym dziale z Pre-Orderami dokąd zapraszamy wszystkich fanów ska chcących uzupełnić swoje muzyczne zasoby o jedną z najistotniejszych płyt z polska muzyka ska.

Zamów ---> CD/LP DR. CYCOS - Dr. Cycos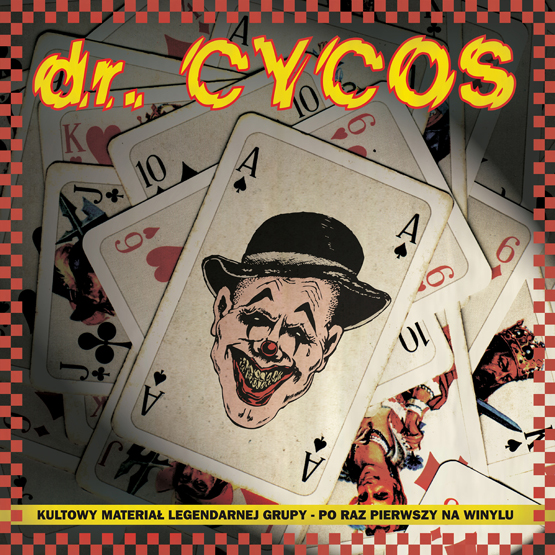 Polecane
Dr. Cycos