Darmowe zwroty Pocztą Polską
Przed zastosowaniem poniższego wzoru, należy dopasować go do potrzeb sklepu internetowego korygując informacje i ceny zgodnie z rzeczywistymi ustawieniami. Krytyczne miejsca zostały wyróżnione czerwonym kolorem.

Kupione u nas towary zwrócisz
za darmo/łatwo i tanio

na każdej Poczcie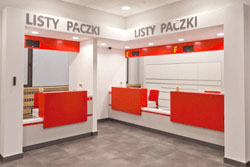 W naszym sklepie nie musisz się martwić o to, że wybrany rozmiar nie będzie pasował lub w jakikolwiek inny sposób nie spełni Twoich oczekiwań. Dzięki integracji naszego sklepu z darmowymi/tanimi zwrotami Poczty Polskiej kupujesz bez stresu i obaw, że zwrot zakupionego towaru będzie drogą przez mękę.

Zgodnie z obowiązującym prawem masz 14 dni na zwrócenie zakupionych przez internet towarów oraz odstąpienie od zawartej umowy bez podawania przyczyny. Jeśli więc towar nie spełnia Twoich oczekiwań możesz go do nas odesłać. Wszystkie zwroty w naszym sklepie obsługiwane są przez bardzo prosty kreator zwrotów, zaś paczka zwrotna powinna zostać odesłana do nas Pocztą Polską z którą zintegrowany jest nasz kreator.

Wybraliśmy Pocztę Polską, jako naszego zaufanego partnera dla przesyłek zwrotnych, ze względu na to, iż jest to największy operator pocztowy działający na polskim rynku z 455-letnią tradycją, posiadający ponad 7500 placówek, filii oraz agencji pocztowych. Dzięki naszej współpracy nie musisz więc czekać na kuriera. Wystarczy, że wydrukujesz automatycznie wygenerowane dokumenty i np. w drodze do pracy zostawisz przesyłkę w dogodnej dla Ciebie siedzibie Poczty Polskiej.


Korzyści jakie odnosisz dzięki narzędziu do zwrotów w naszym sklepie: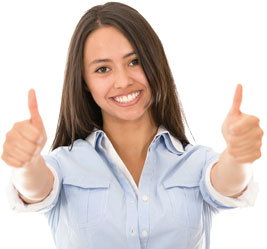 Łatwo
Dodawanie zwrotu zostało sprowadzone do sześciu prostych kroków stanowiących kreator zwrotu. Kreator automatycznie wygeneruje dla Ciebie etykietę, którą musisz jedynie wydrukować. Dzięki temu nie tracisz czasu na ręczne wypełnianie żadnych dokumentów!

Szybko i bezproblemowo
Dzięki automatyzacji procesu oszczędzasz czas i nerwy, nie musisz nigdzie dzwonić, ani z nikim negocjować warunków zwrotu.

Wygodnie
Dokument zwrotu wraz z etykietami na paczkę wygenerujesz w kreatorze zwrotów. Po przygotowaniu paczki nie musisz czekać na kuriera. Zabierasz ją ze sobą w drodze do pracy lub szkoły i zostawiasz w dowolnej placówce Poczty Polskiej.

Za darmo/Tanio
Opłata za dokonanie zwrotu to tylko 9,50 zł przy czym nie musisz jej płacić na poczcie - zostanie ona odliczona od kwoty, którą zwrócimy Tobie za odesłany towar. Zależy nam na Twojej pełnej satysfakcji.

Bezpiecznie
Wszystkie zwracane przesyłki są ubezpieczone do wartości 1000zł.


Jak dokonać zwrotu zakupionego towaru?
Zaloguj się na swoje konto, a następnie w panelu zwrotów wybierz towar, który chciałbyś zwrócić.
W kolejnych krokach wybierz zwrot klikając na opcję "Skorzystam z przesyłek sklepu" oraz wybierając formę w jakiej chcesz otrzymać zwracane pieniądze.
Wygeneruj dokumenty zwrotu wraz z etykietami adresowymi, następnie wydrukuj je i koniecznie podpisz dokument zwrotu.
Włóż oryginalnie zapakowany towar wraz z dokumentem zwrotu do kartonu przeznaczonego do wysyłki i dobrze go zaklej. Możesz wykorzystać karton, w którym otrzymałeś zamówione towary. Udaj się do dowolnej placówki Poczty Polskiej gdzie przekażesz pracownikowi poczty paczkę wraz ze stroną z etykietami. Pamiętaj, że gabaryty paczki nie mogą przekroczyć wymiarów 60 cm x 50 cm x 35 cm oraz wagi 30 kg. Jednocześnie zwracamy uwagę na to, aby towary nie nosiły widocznych śladów użytkowania i posiadały komplet metek.
Zwrotu pieniędzy, w formie wybranej w kreatorze zwrotu, dokonamy

w ciągu 14 dni

po otrzymaniu przesyłki zwrotnej. Z reguły trwa to jednak krócej.