2011-04-28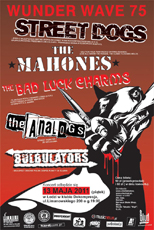 Podczas 75 edycji WUNDER WAVE wystąpią:

STREET DOGS - jedna z najlepszych kapel street punk rock z Bostonu (U.S.A.)
Zespół dowodzony przez Mike McColgan'a -pierwszego wokalistę DROPKICK MURPHYS.

THE MAHONES - celtycki folk punk z Ontario (Kanada)
(coś dla fanów The Pogues, The Clash i Flogging Molly).

BAD LUCK CHARMS -glam punk rock z Nowego Jorku (U.S.A.). Nowa kapela Kena Martineza z U.S.Bombs.
THE ANALOGS - street punk nr.1 ze Szczecina
BULBULATORS - aktualnie najlepsza kapela punk'77 ze Śląska

Koncert odbędzie się 13 maja 2011 (piątek)
ŁÓDŹ klub Dekompresja ul.Limanowskiego 200 o g.19:00
Bilety w cenie: 50 zł (przedsprzedaż) i 60 zł (w dniu koncertu)

***************************


STREET DOGS
Trzeba mieć naprawdę wielki jaja, żeby w momencie, kiedy kapela osiąga swój pierwszy sukces powiedzieć, że odchodzisz, bo poczułeś powołanie i idąc w ślady wuja, wstępujesz do straży pożarnej, aby ratować ludzkie życie, a to właśnie zrobił Mike opuszczając Dropkick Murphys w 1998 roku. Wydawało się, że na tym muzyczna przygoda Mike'a się zakończy, ale jak przystało na strażaka, ciągle tliła się w nim iskierka pasji i nadal pisał kolejne piosenki, które początkowo lądowały w szufladzie. W 2002 roku Mike spotkał basistę - Johnny'ego Rioux, który pogrywał wcześniej z Al'em Barr'em w The Bruisers i razem postanowili zrobić coś z nagromadzonym materiałem. Na perkusji wspierał ich Jeff Emma, który podobnie jak Mike odszedł wcześniej z Dropkick Murphys. Początkowo miał to być tylko studyjny projekt i w 2003 roku panowie zarejestrowali debiutancki album zatytułowany "Savin Hill", którego nazwa odnosiła się do dzielnicy Bostonu, w której muzycy się wychowali. Po jego wydaniu Street Dogs zdecydowali się zagrać koncert w Axis, miał to być tylko chrzest płyty, ale kiedy muzycy zobaczyli nabity do granic możliwości klub i fanów, którzy śpiewali razem z nimi każdy wers, coś pękło i Mike zdecydował się powrócić na scenę. Czas był ku temu najlepszy, bo zapotrzebowanie na dobrą muzykę było ogromne. Świetne, socjologiczne i często odwołujące się do etosu klasy robotniczej teksty, w warstwie melodycznej, doprawione melodyjnym street punkiem, stały się wizytówką grupy. Płyta została wydana przez Crosscheck Records i Street Dogs zaczął regularnie występować u boku gigantów Celtyckiego punka - Flogging Molly. Ciekawostką jest fakt, że w tym czasie Marcus Hollar - młody gitarzysta z maleńkiego Pilot Point w Teksasie tak zakochał się w "Savin Hill", że postanowił zostać członkiem zespołu. Zaczął bombardować Mike'a i kolegów e-mailami i płytami demo, aż Ci porażeni jego determinacją, ulegli i wciągnęli go do swoich szeregów. W kilka miesięcy Hollar z nikomu nieznanego dzieciaka z Teksasu, stał się gitarzystą Street Dogs i wyruszył na trasę koncertową.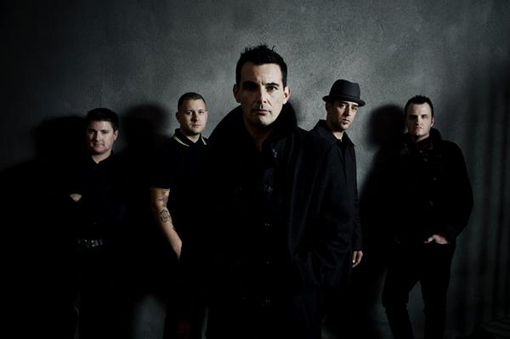 W 2005 roku ukazał się następca debiutu, album "Back To The World" tym razem wydany przez własną wytwórnię Brass Tacks. Kontynuuje on linię poprzednika i utwierdza pozycję bandu, który w lecie tegoż roku wyrusza na Vans Warped Tour, gdzie dzieli scenę z Bad Religion, Social Distortion, The Bouncing Souls, Pogues i Rancid. Do grupy dołącza młody gitarzysta - Tobe Bean III, a na perkusji gra, Joe Sirois, znany z wcześniejszej współpracy z Mighty Mighty Bosstones. Maszyna o nazwie Street Dogs zaczyna poruszać się coraz szybciej i już w rok później Brass Tacks wypuszcza trzeci krążek o nazwie "Fading American Dream". Ta płyta to miażdżąca krytyka administracji Busha i niesprawiedliwości na amerykańskim rynku pracy. Przejmujący "Final Transmission" traktuje o wojnie w Iraku, a "Not Without A Purpose" idealnie oddaje kredo życiowe grupy. Ten album toruje grupie drogę do pierwszej ligi, tras koncertowych na całym świecie i wysokich nakładów płyt. Johnny Rioux tak skwitował całą sprawę: "Ciężko pracowaliśmy na ten sukces i staraliśmy się zdobywać własnych fanów, zamiast bazować na rozpoznawalności Mike'a McColgana z Dropkick Murphys".

W lutym 2008 roku Street Dogs podpisują kontrakt z Hellcat Records, a ich następny album wreszcie można bez problemu kupić na całym świecie. "State Of Grace" bo o nim mowa, zebrał kolejne pochwały, a "uliczne psy" wyruszyły na następne trasy po USA i Europie. Najnowszym wydawnictwem zespołu jest wydany 28 sierpnia 2010 roku album "Street Dogs". W styczniu br. zespół wyrusza po raz kolejny na podbój Europy wraz z kanadyjską formacją THE MAHONES.


THE MAHONES
Grupa pochodzi z Ontario w Kanadzie.w 1990 roku i dowodzona jest przez pochodzącego z Irlandii wokalistę i gitarzystę: Finny McConnella.. Oprócz niego w skład zespołu tworzą również: Dominic "The Bomb" Whelan – perkusja, wokal, Sean "Riot" Ryan- bass, wokal, Katie "KaBoom" McConnell – akordeon, wokal, Sean Winter – banjo, mandolina, harmonijka. Pierwotnie zespół miał nazywać się Pogue Mahone (co po irlandzku znaczy: "Kiss My Ass") na wzór nazwy The Pogues lecz muzycy zrezygnowali z tej nazwy aby ich piosenki mogły być prezentowane w radiu. Ich muzyka to wypadkowa fascynacji: The Clash, The Pogues, The Dubliners, The Who z odrobiną Social Distortion.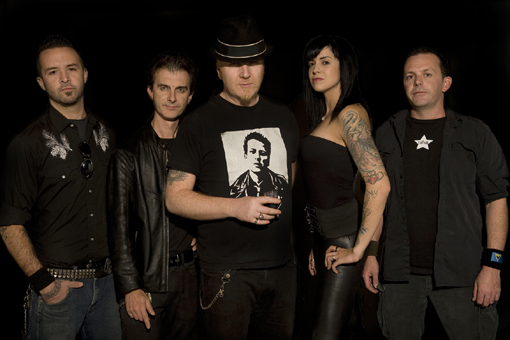 THE MAHONES zadebiutowali 17 marca 1990 na festiwalu w dniu świętego Patryka i ich Kariera trwa nieprzerwanie do dziś. W międzyczasie udalo im się nagrać 6 albumów studyjnych a ich najnowsze dzieło nosi tytuł: "The Black Irish Album". Z kolei na początek 2011 planowany jest album "The Whiskey Devil's – A Tribute To The Mahones"na którym pojawią się nowe wersje ich utworów nagranych przez zaprzyjaźnione zespoły i muzyków. THE MAHONES występowali na największych festiwalach w Europie oraz U.S.A..


BAD LUCK CHARMS - glam punk rock z Nowego Jorku (U.S.A.) Kapela Ken'a Martinez'a -gitarzysty U.S.Bombs. Czyli coś dla fanów New York Dolls i Johnny'ego Thunders'a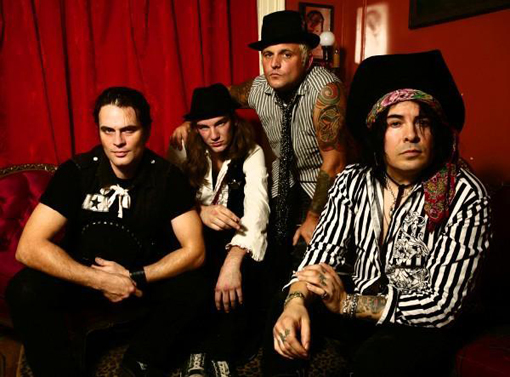 THE ANALOGS
To obecnie najbardziej popularny zespół street punk rockowy ze Szczecina. Ich początki sięgają 1995 roku wtedy to trzej muzycy związani z kapelą ska DR.CYCOS: Marek Adamowicz, Ziemowit Pawluk oraz Paweł Czekała zafascynowani dokonaniami The Clash, Cock Sparrer i 4 Skins postanowili powołać do życia nowy projekt. Wkrótce dołączył do nich wokalista Dominik "Harcerz" Pyrzyna. W tym składzie zespół zrealizował swój debiutancki album "Oi Młodzież" w 1996 roku. Płyta trafiła na podatny grunt bo od rozpadu Tzn Xenny brakowało na scenie Oi punk zespołu , który nie bawił się w niepotrzebne politykowanie i podziały. Dyskografia zespołu liczy sobie 11 plyt.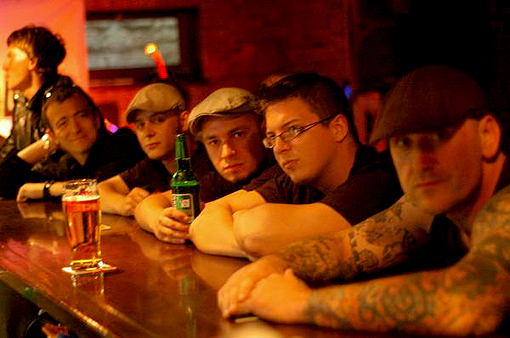 Aktualny skład zespołu wygląda następująco: Dominik "Harcerz" Pyrzyna – wokal, Paweł "Piguła" Pyrzyna – gitara, Jakub "Krawat" Krawczyk – gitara, Tomek "Major" Majorek – bass i Marcin "Jurek" Grzelak – perkusja.


BULBULATORS
Kapela powstała ponad 20 lat temu z inicjatywy gitarzysty Artura Latosińskiego (Buraka),który wcześniej udzielał się w formacji Ramzes & The Hooligans i obecnie uważani są za najlepszy zespół grający melodyjny punk'77 w Polsce. Na ich dorobek fonograficzny składa się pięć płyt studyjnych oraz składankowy album "Deja Vu" wydany jedynie na winylu i zawierający najlepsze nagrania z ich pierwszych czterech płyt. BULBULATORSI grali u boku takich kapel jak: The Damned, 999, The Business, Angelic Upstarts,, U.K.Subs, The Vibrators, U.S.Bombs, G.B.H. Zaliczyli też kilkanaście zagranicznych występów m.in. w Wlk.Brytanii, Francji, Niemczech, Czechach i na Węgrzech.